Overview presentation of the participants screen - Web Version
If you click on Participants in the Entire project (on the top left corner, you can see the project's name and just under this name, you see where you are in the project: in the entire project or the name of the list), you arrive on :
1. The list of participants of the entire project in which you can find:
The user's name
The user's access rights on the entire project
The user's e-mail address
The user's company
The user's role (or function) on the project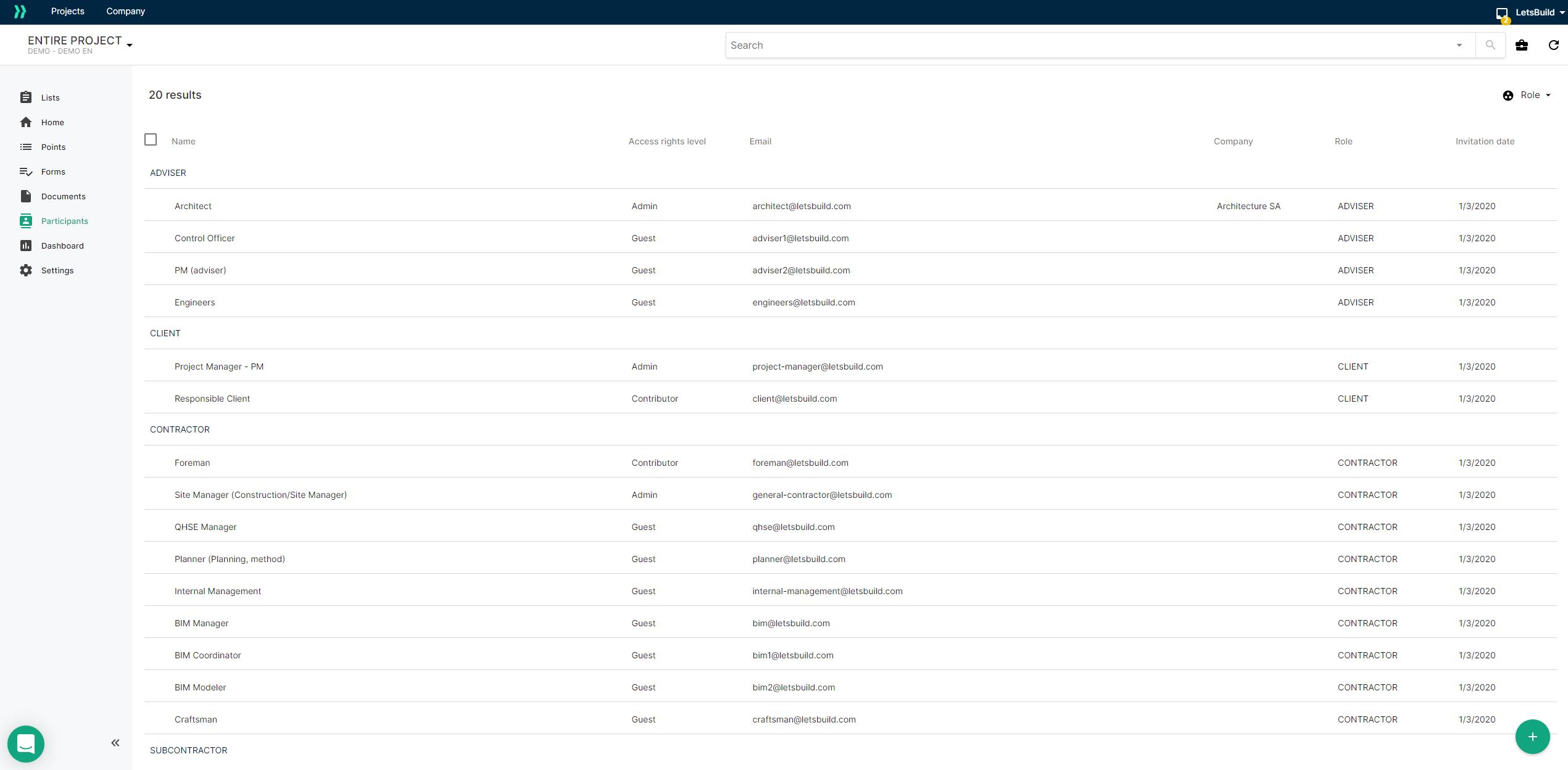 2. If you go over a participant with your mouse, you will see three extra functions appear:


Send tasks e-mail: with this function, you can send the tasks assigned to a participant in one click

Edit participant ((if he's already been invited. Otherwise, the invitation icon will be displayed here)

View details of the participant or delete participant (or edit him if he's not invited yet)

If the function is displayed in light grey, it means you do not have the necessary access rights on the whole project. Please contact the administrator of the project to get the correct access rights.
3. On the bottom right corner, you see a green + button for you to add or import (a) new participant(s)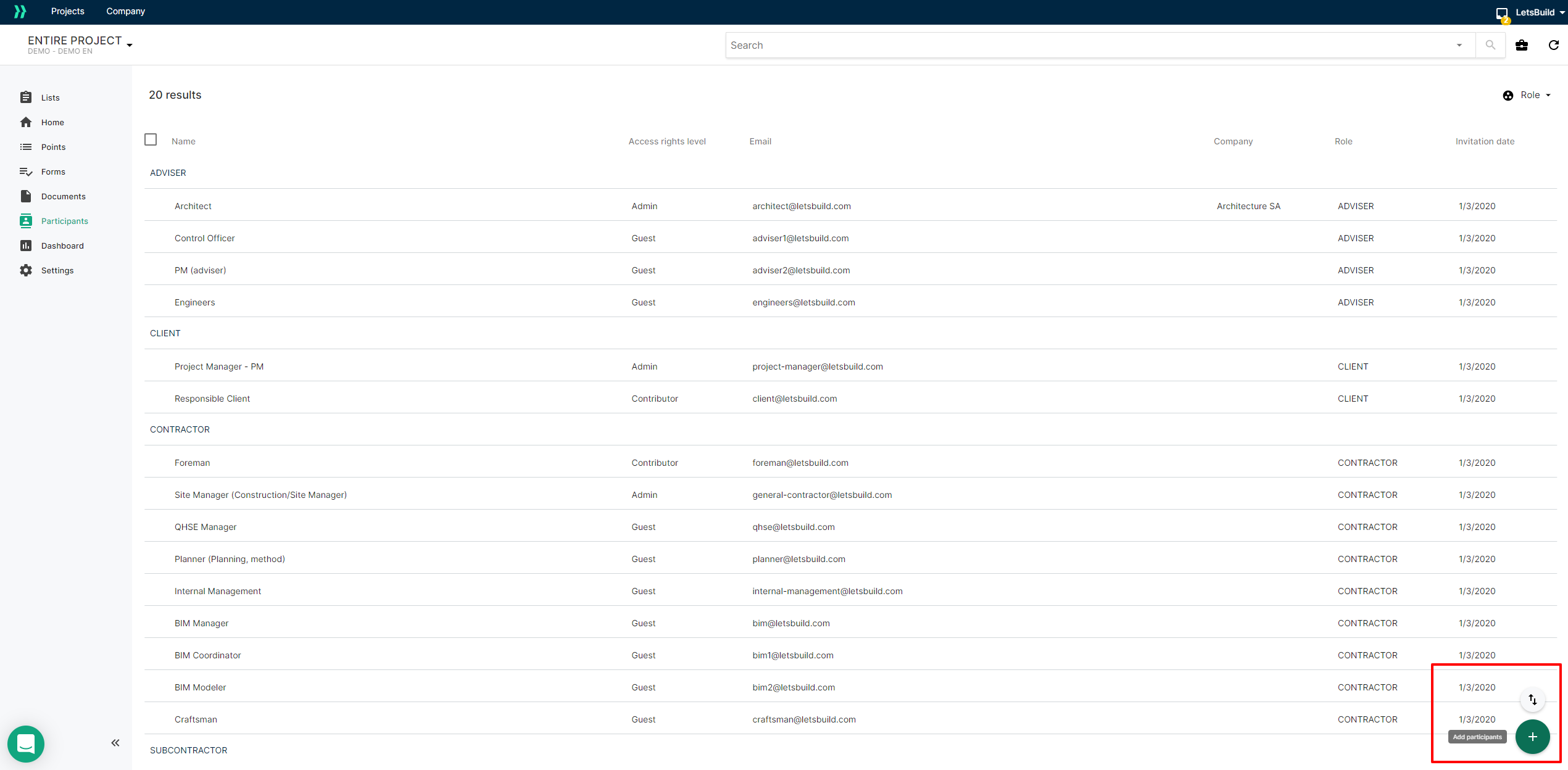 4. Finally, on the top right corner of your screen, you will find the Manage icon

, from which you will be able to manage:
the participants' access rights to the project
their access to the documents
and the links between them and some categories
their access rights to the lists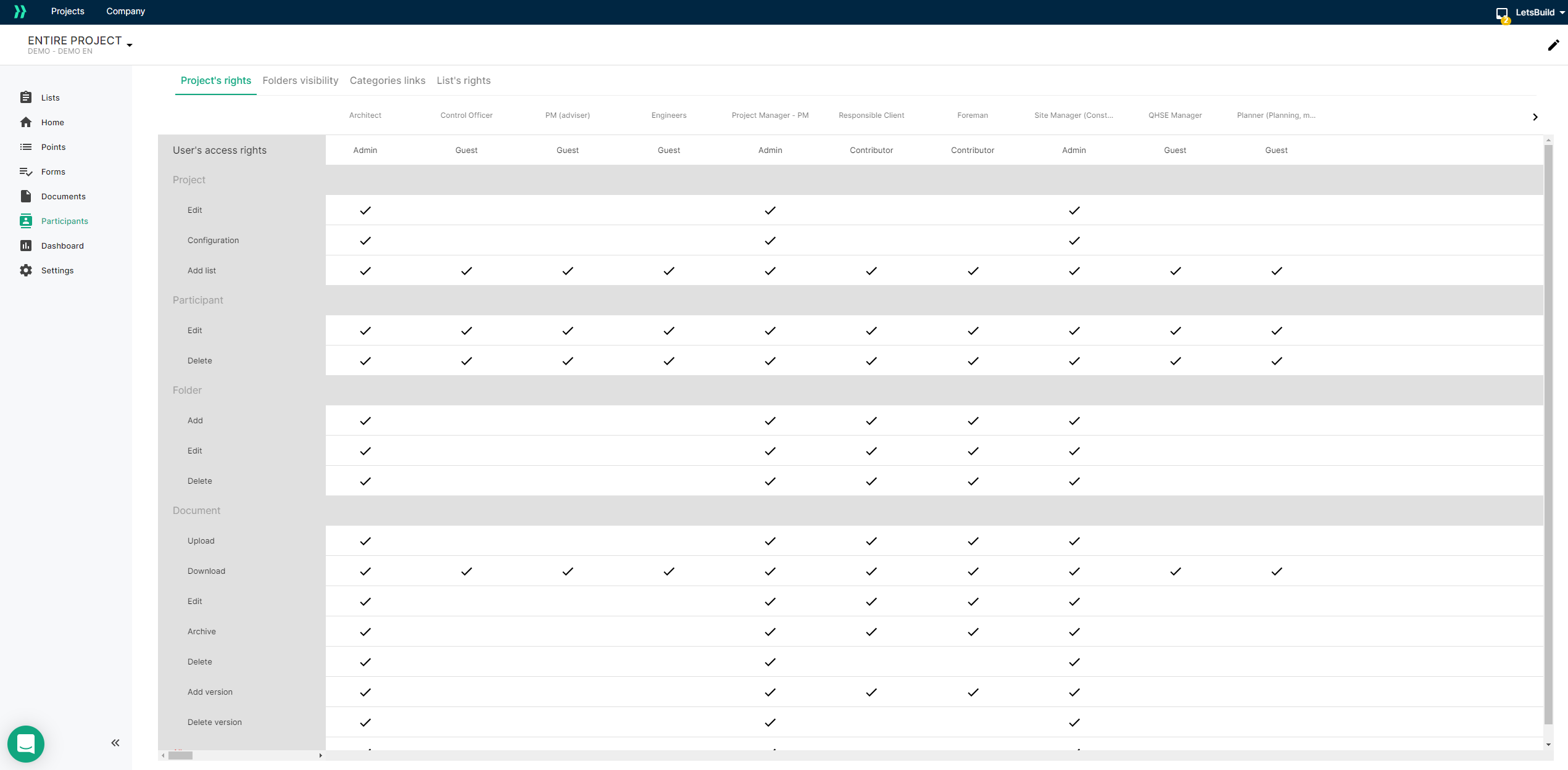 Got a problem? Contact our support
or ask your questions online directly on the app.
---
---