How do I complete / finalize a Form ? - Version iOS & Android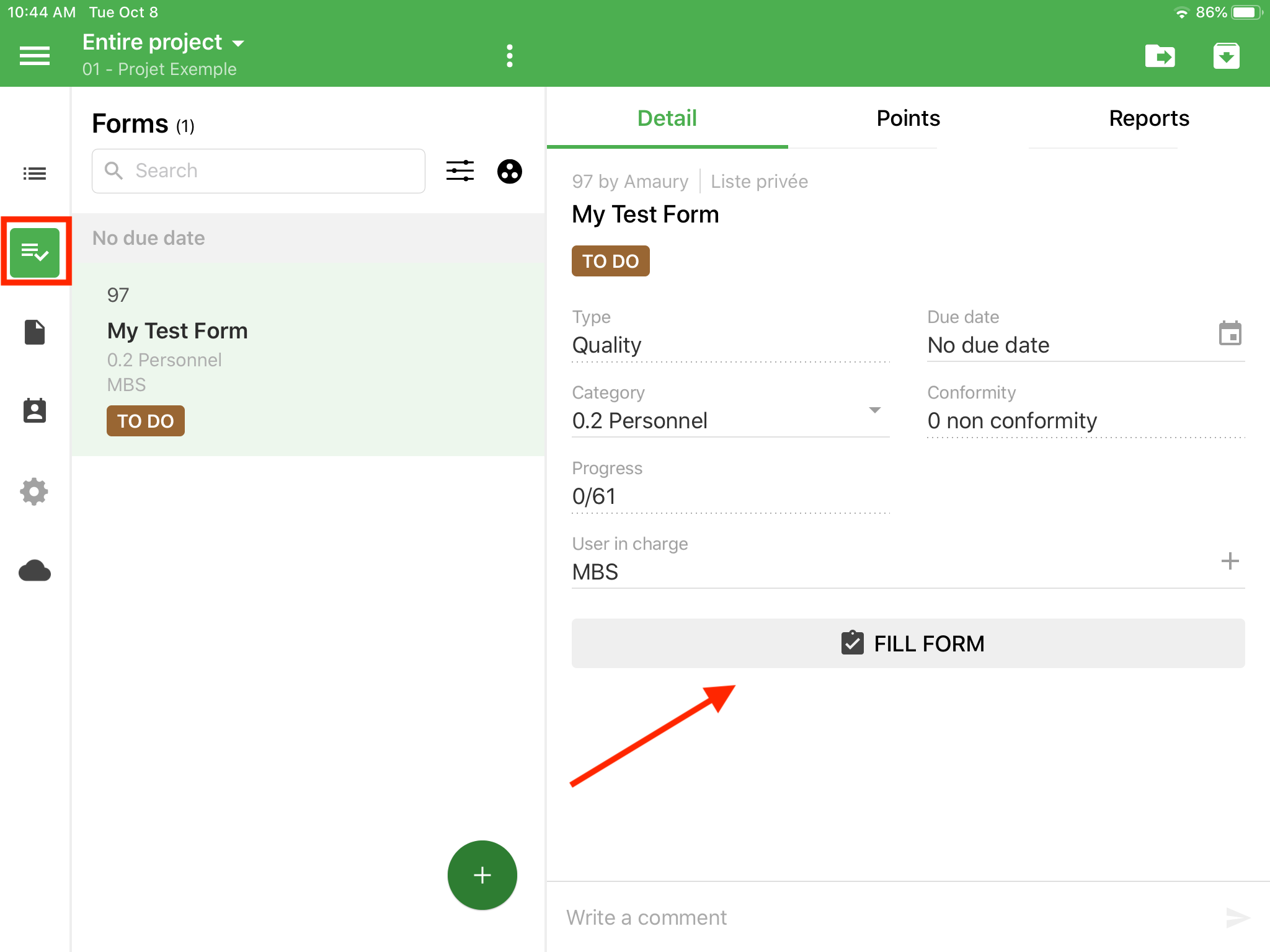 To complete a Form you have to press the "FILL FORM" button on the bottom of your screen.
This will open a new page with the questions related to your Form.
Warning: Only the user in charge will see this button and be able to complete the Form.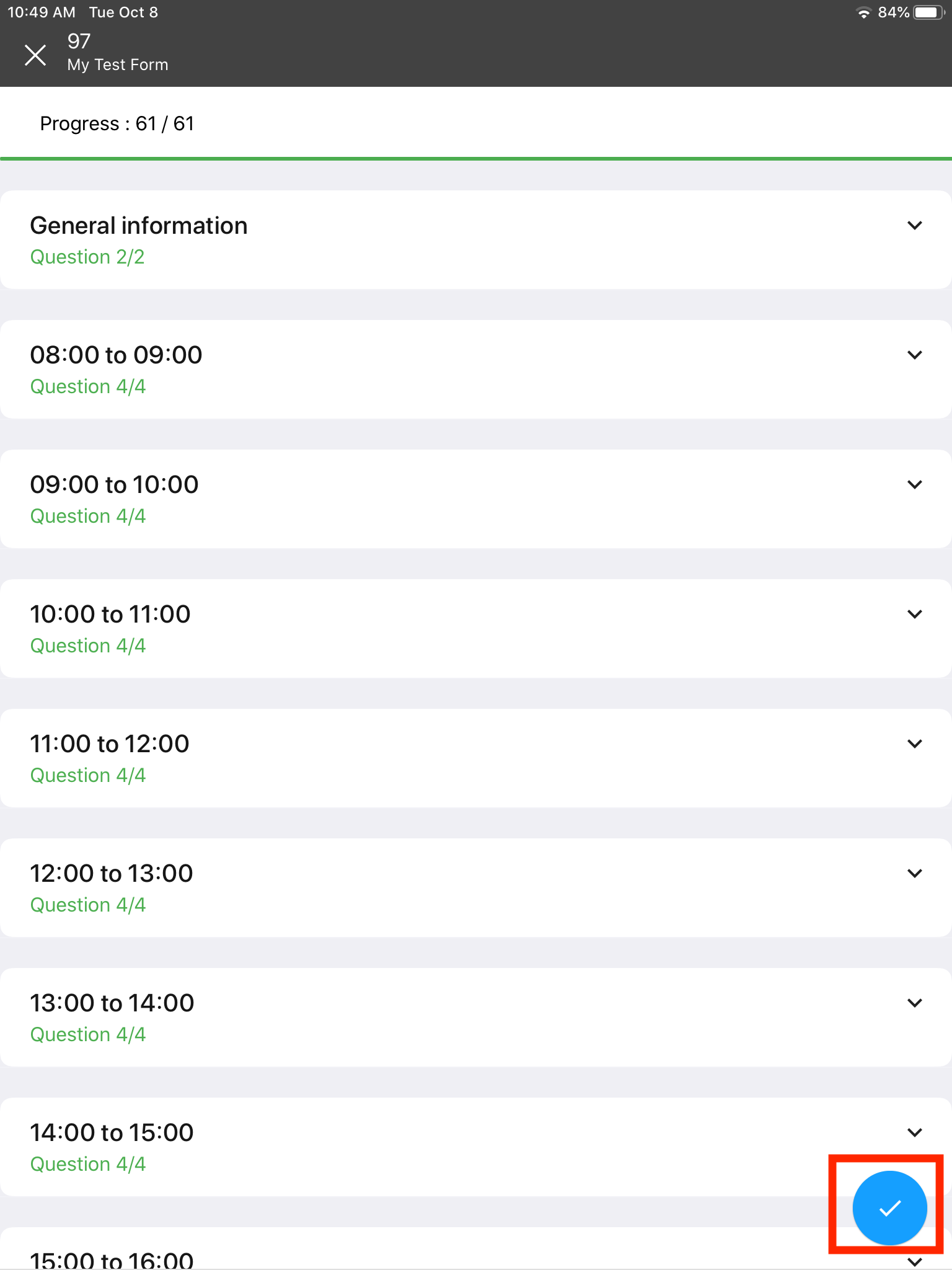 When you click on

next to a question, you can create a point related to this question, if you have the needed access rights of course.
You can also create a point from a form, link an existing point, write a comment, take a photo, link an aproplan doc, upload an existing document and upload an existing photo.
After completing all the questions in your Form you can mark it as done by clicking the "v" blue button at the bottom. This will open a new window where you can review all your answers and then create a report that will allow you to save in your documents or save and send by mail your form.
By clicking the "SHOW PREVIEW" you can also see the preview of your report.
In the main screen where your Forms are displayed you can also view the Points related to your Form by clicking on the form and on Points (in the right middle side).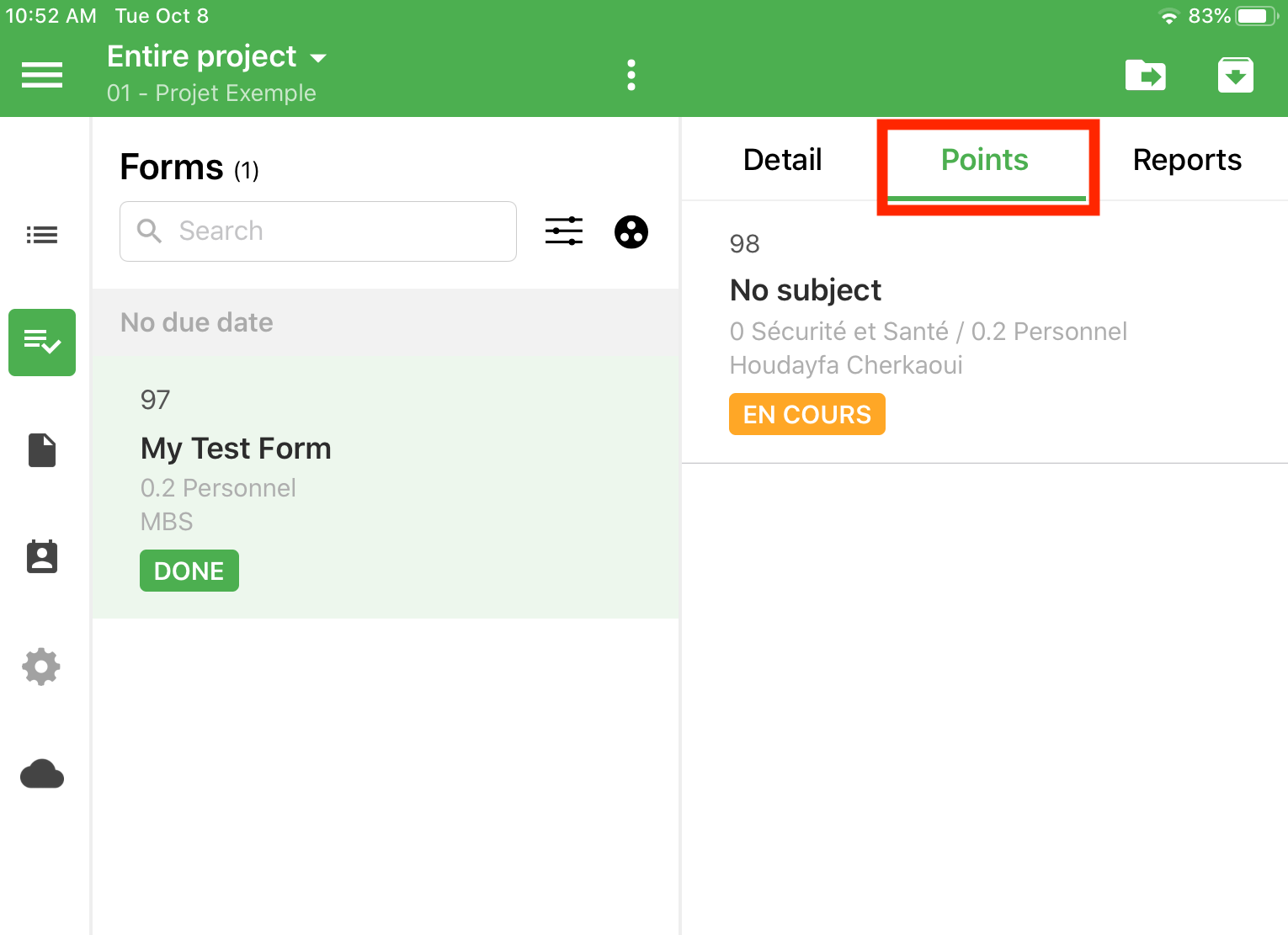 Got a problem? Contact our support here or ask your questions online directly on the app.
---
---