How can I get access to the license portal ?
The license portal is a pilot program that allows you to add/remove licenses of Aproplan users linked to your account. At the moment, it is available for selected customers
Login on the Aproplan application
Click on your name on the top right of the page and click on "Settings"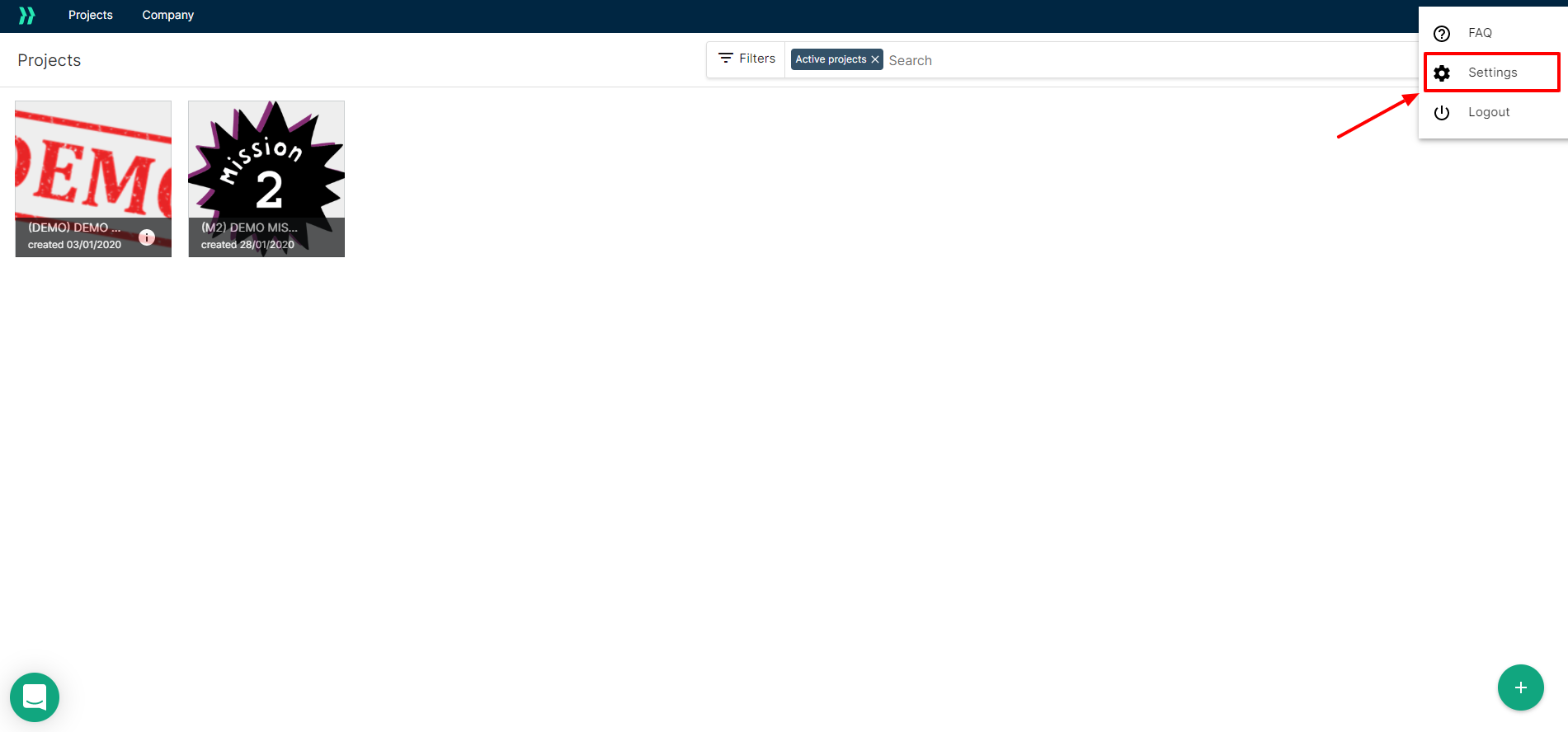 In the menu, click on "Members circle"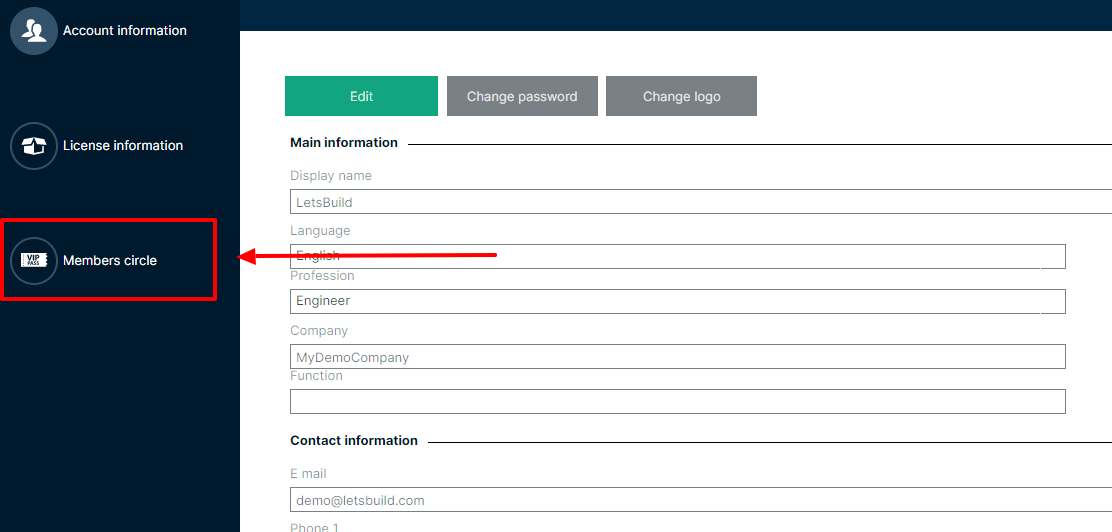 Click on "Manage licenses"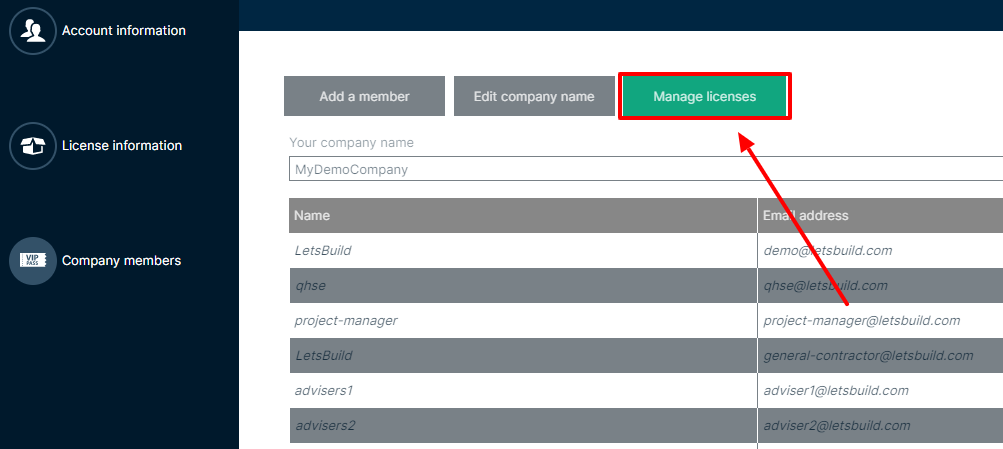 Then you are redirected to the portal sign-in page : https://aproplan.force.com/LicensePortal/s/login/
If you have received the credentials from your account executive, you can log in. Otherwise, you can click on "Request Access" and your request will be processed by your account executive. As it is a pilot program, it is only available for selected customers.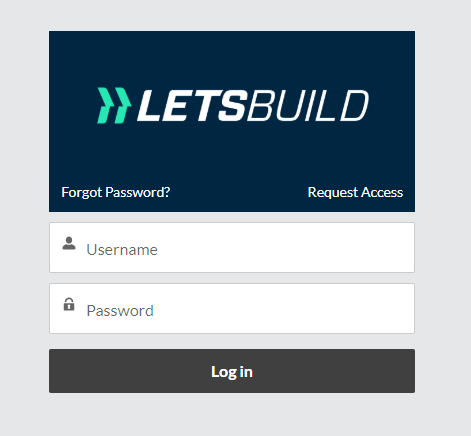 The user/password is not linked to your Aproplan account !
---
---