How can I create multiple Forms? - Web Version
ℹ️ℹ️ First of all, it is essential to understand the difference between a Form template and a Form.
This article allows you to understand how to generate multiple Forms at once, i.e. create multiple QHSE Forms that can be directly used in the field during a control.
The Form template is a typical example of a QHSE form that is predefined in advance and can be used later.
-
1. Select your Project.
2. Select the desired list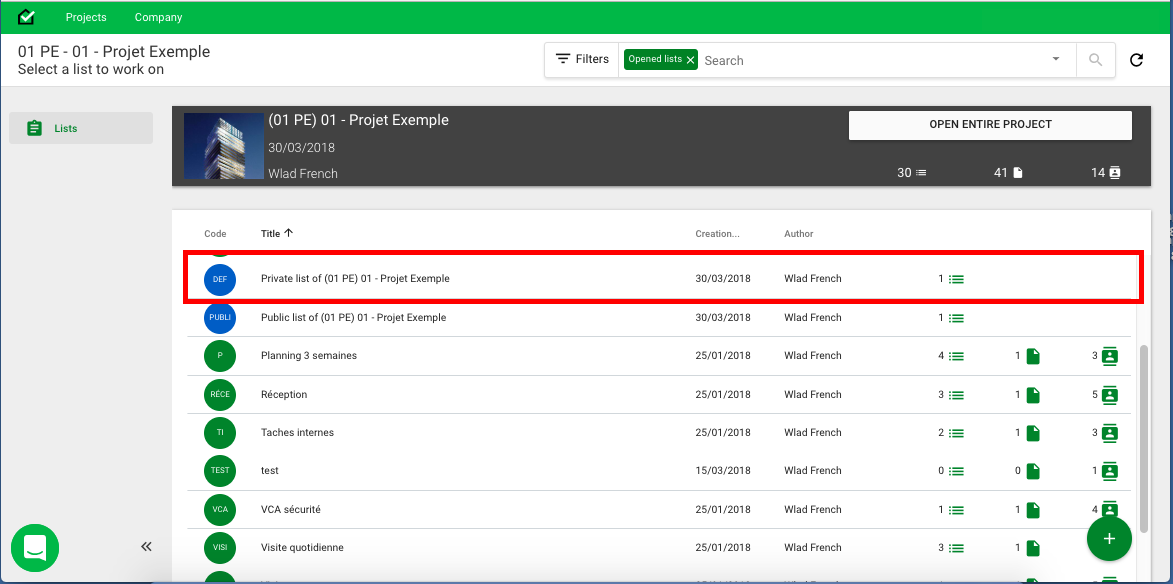 3. Select Form, then the "+" sign at the bottom right of the Add New Form screen.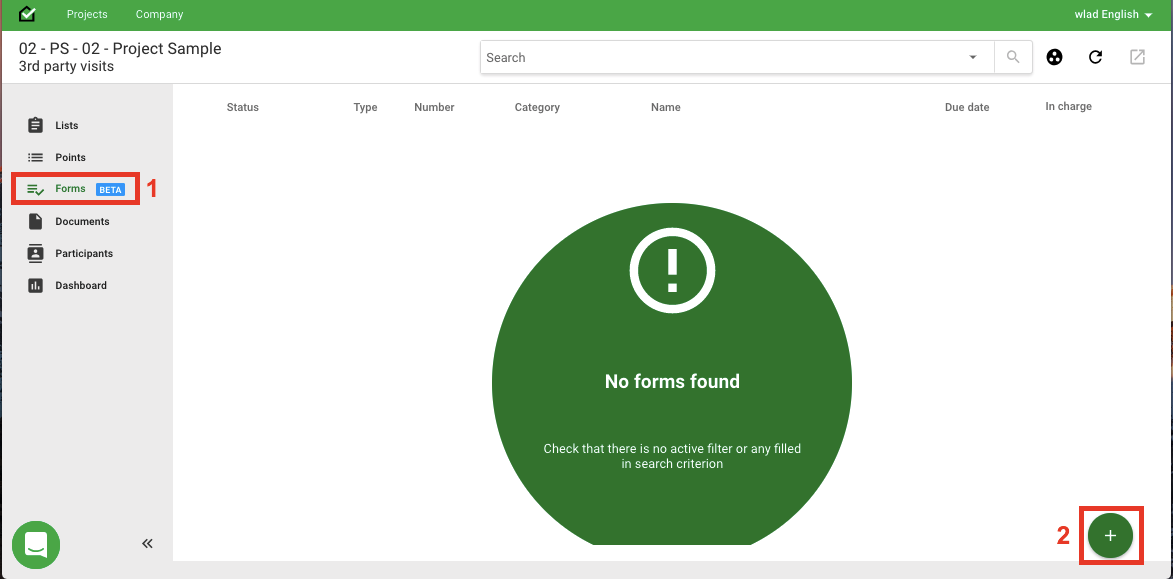 4. Starting with step 1, you can use an existing Form template or create one by downloading the sample. In the second case, you can help yourself with the following FAQ: How to create and load a new Form template? - Web version, available here.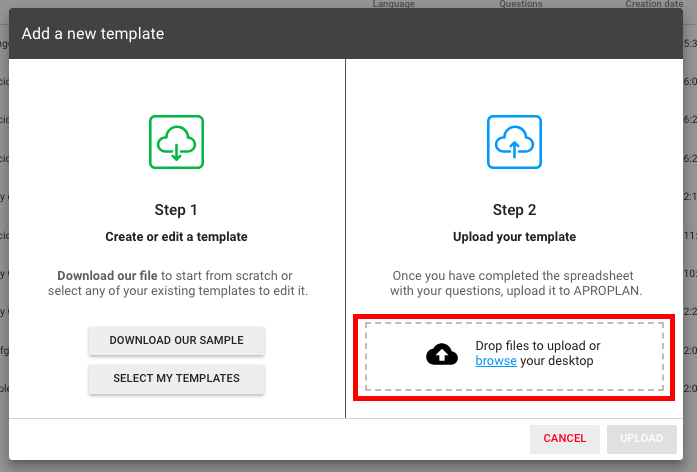 5. The Form to edit is now in your computer downloads as an Excel document.
6. Open the Excel document.
7. Clear the contents of the Form id and Question id columns.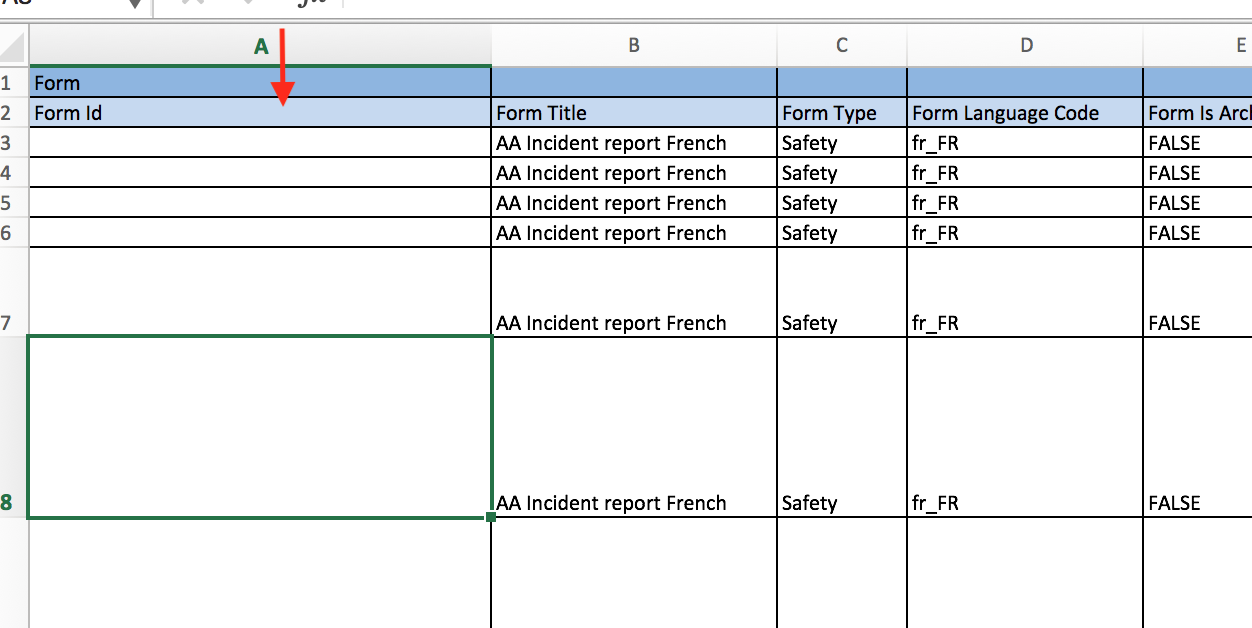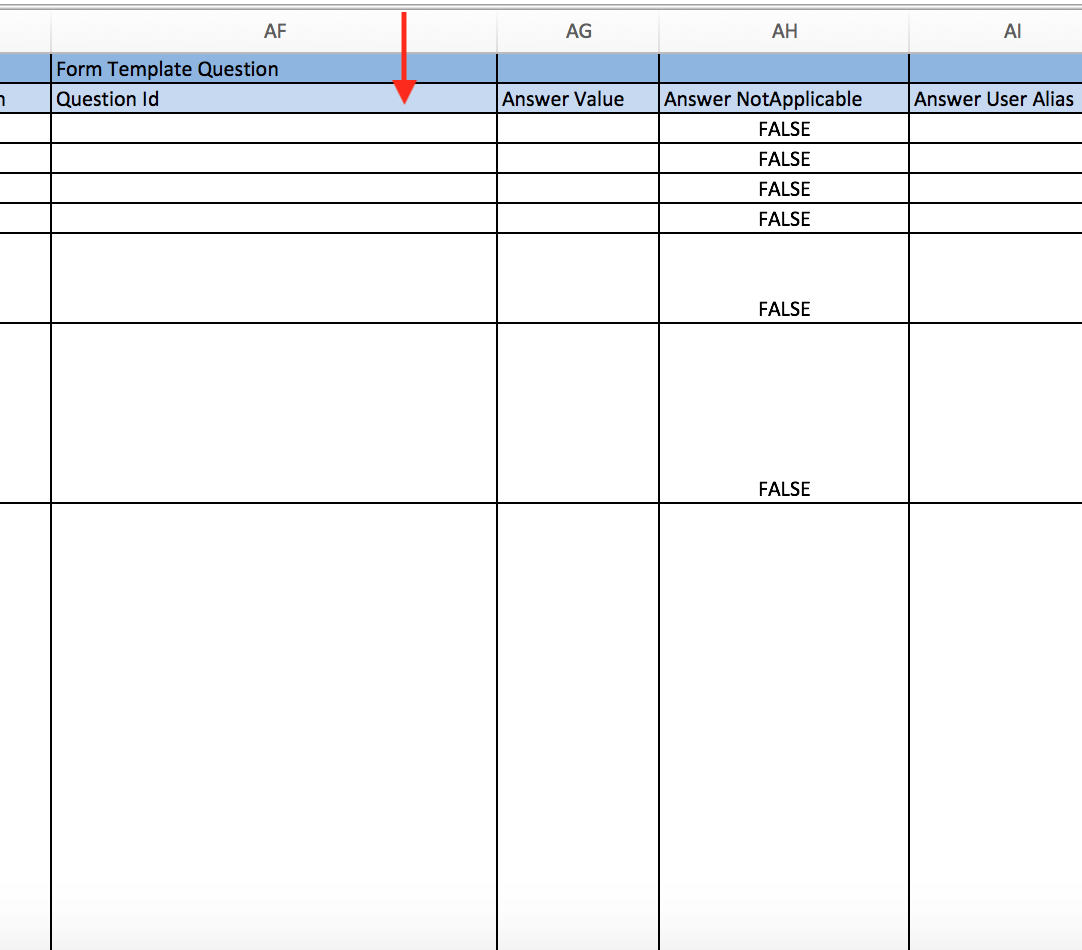 8. Copy / paste your entire form after the first
9. Change the Form title of the lines you just pasted to create two or more Forms; you just have to give different names to these Forms.
10. If you wish you can change some questions by modifying the necessary columns. Go "here" (link) for more information on how to modify an existing Form template.
11. You can now load the Form on APROPLAN by navigating to step 2. Click Browse, and then select the excel document in your computer. Finalize by clicking on upload.
12. Your Forms are now in your list of Forms. All you have to do is assign them to one or more users and eventually designate a deadline.
For more information on "How to assign one or more people and to plan the deadline of your quality, safety and environmental controls" click here.

Got a problem? Contact our support here or ask your questions online directly on the app.
---
---