APROPLAN Web Update
Release Web Dashboard (Mar 30, 2018)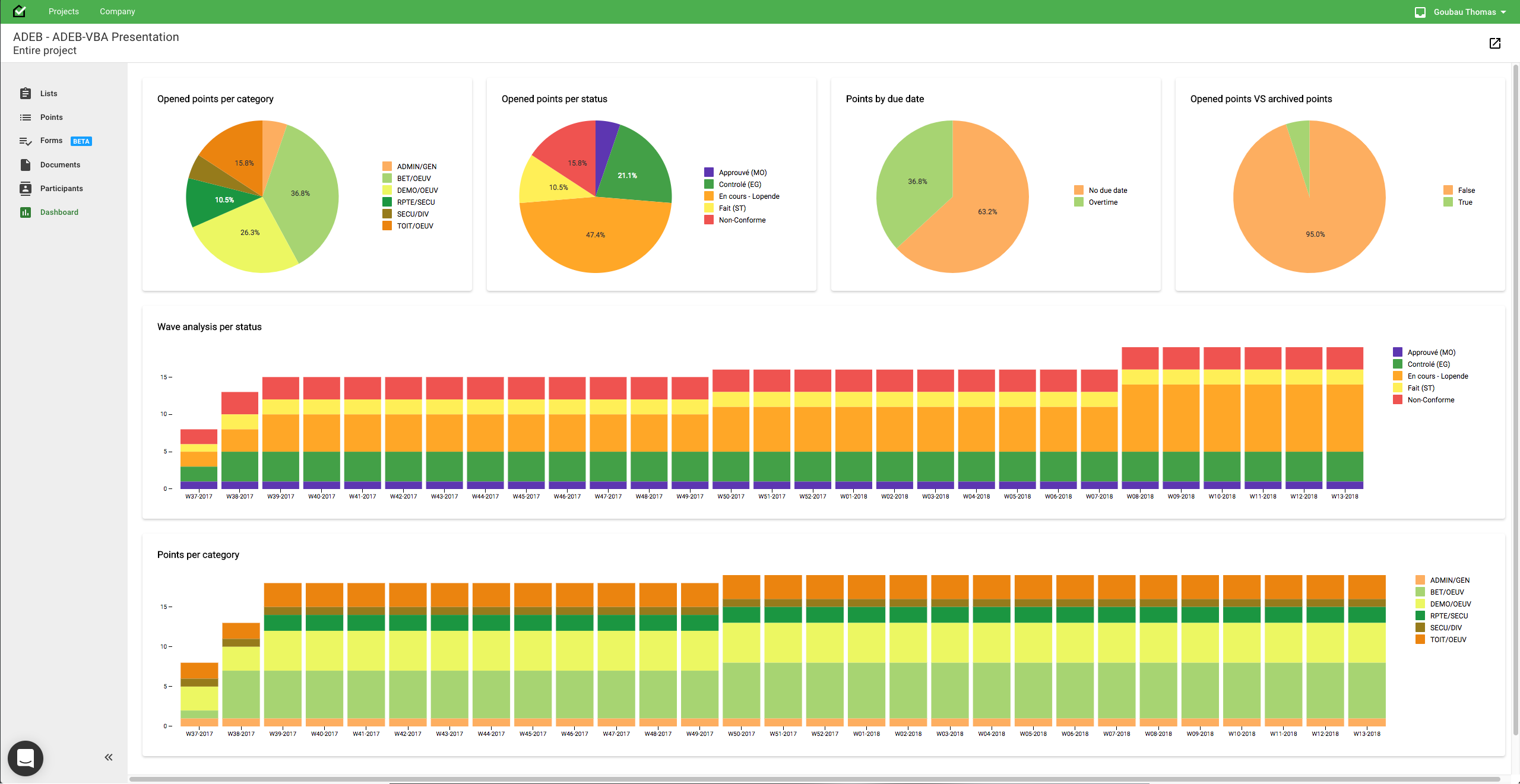 The dashboard feature is now available on the web version. The dashboard will help you get an overview of your project to improve your monitoring and decision-making processes.
That's not all; here are some elements we are working on to improve the dashboard view further:
View different points related to a chart
List recent activities of a project
Add Forms
__________________________________________________________________
Release Web 3.9 (Mar 2, 2018)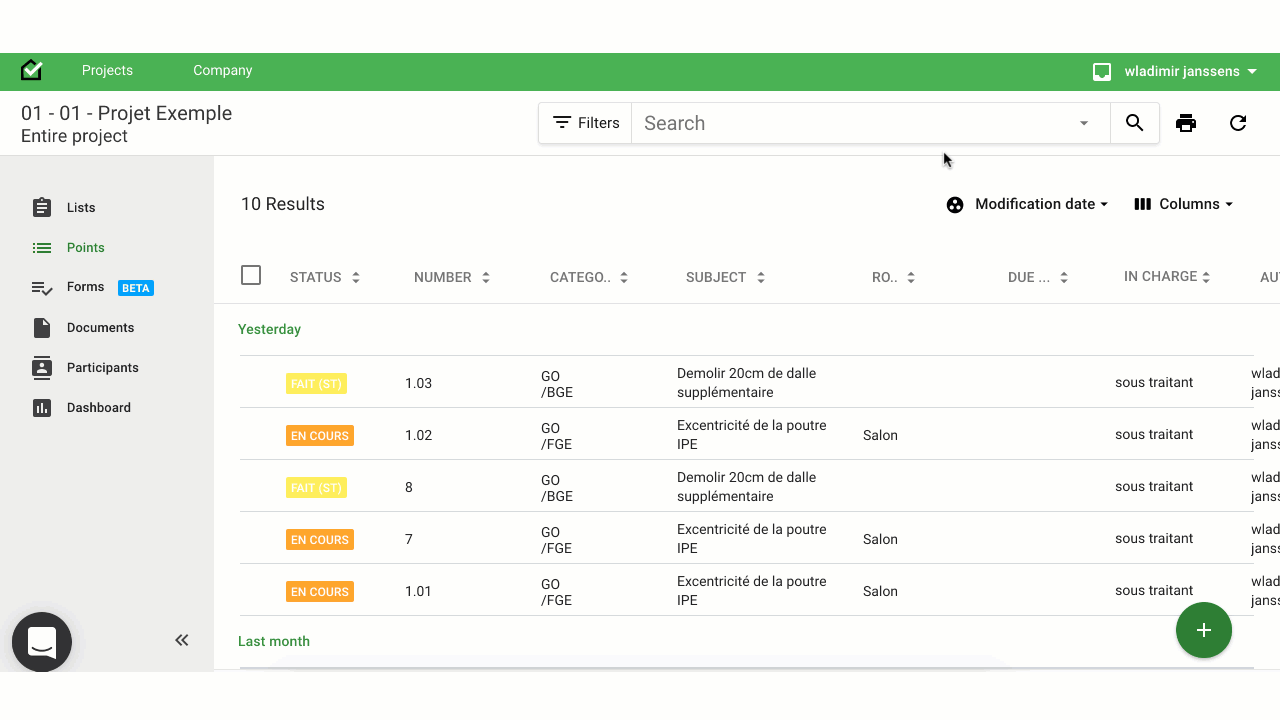 New filter search to classify and group your points intuitively.
Generate your reports faster. These filters can be saved for future searches.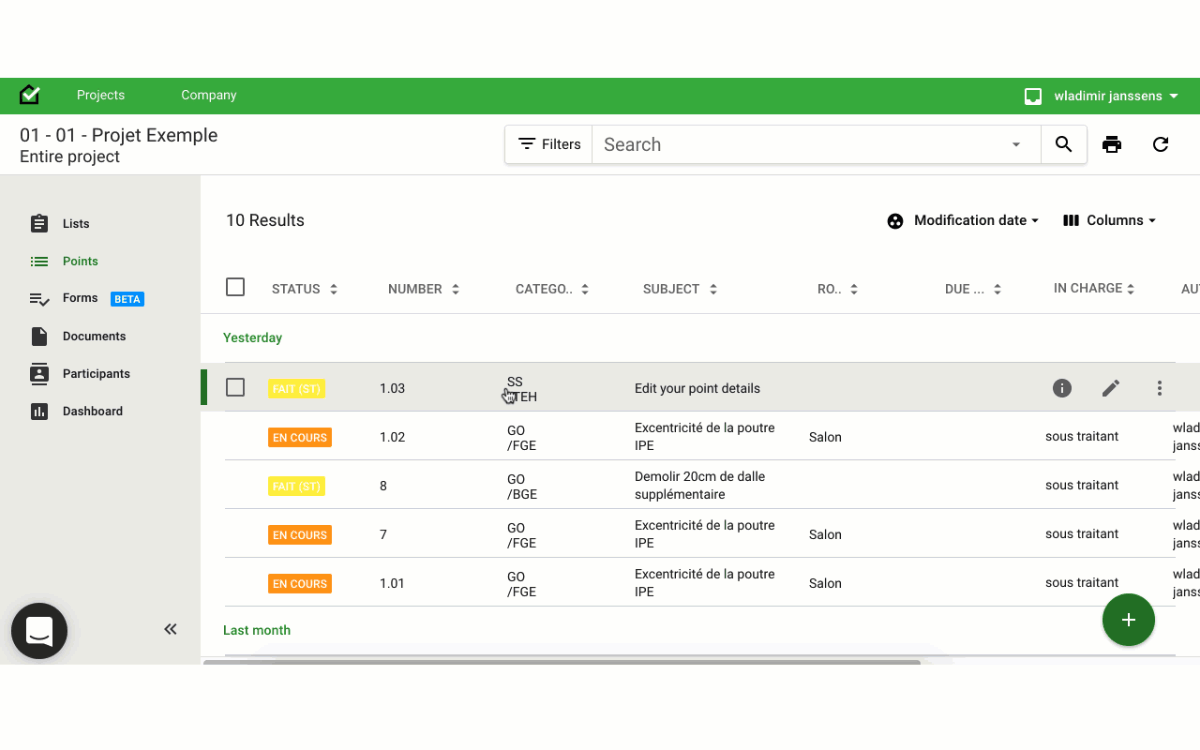 One click is now enough to edit the details of a note. Create a new list when duplicating one or more points.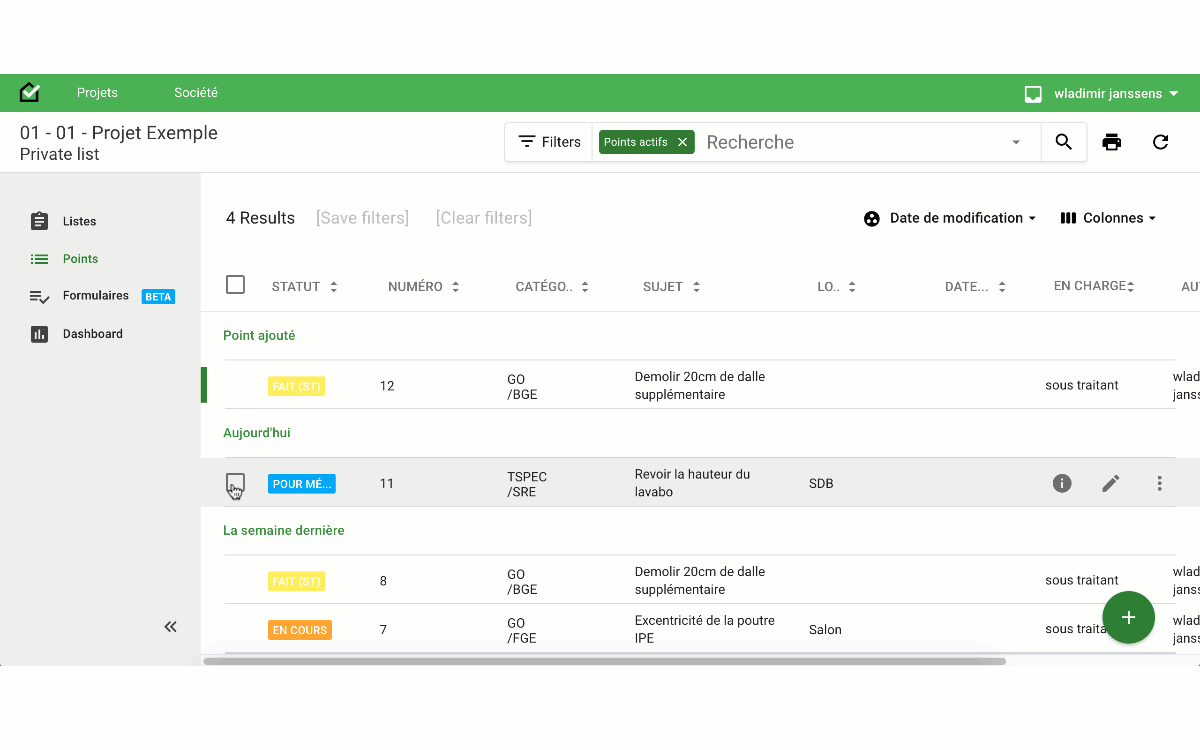 Directly access your duplicated points via the confirmation window at the bottom of your screen.
That's not it !
Load an Excel document to create multiple Forms, including the due date, the link to the plan and the user-in-charge.
Access your Forms library and easily display their details (for "Enterprise" licence only) 
---
---