How do I filter your points? - Web Version
The different filters are indispensable if you wish to be able to manage a large amount of points.
!Depending on the licence you have, you will have access to more, less or no filter options in the points overview.

 If you click left on this icon : 

you will be able to choose which points you wish to see: the open/active points, the To-dopoints, the points with status Done, the points marked as important and the archived points.
Search bar
You can also click on the search bar and input data, or click on the arrow on the right of the search bar to setup your filters. 

For instance, let us imagine that you would like to find all your points that are in progress.
Click on the down facing triangle in the search bar on the right.
Select the criteria on which you would like to filter the information. (here status)
Change the rule from contain to in.
Checkmark the status (here In progress)
Then click on Add on the right to make the app remember your filter.
If you do not specify which type of data you are looking for, the app will automatically filter on "All": you will thus see all the points containing "secu" in any field of the point's details.
Specifying the type of data you are looking for makes the filtering process more precise.
After this, you can of course add more filters following the same steps. You will then be able to filter on different types of data at the same time.
You can also delete the filter(s) at any time by clicking on the little cross right to the filter name.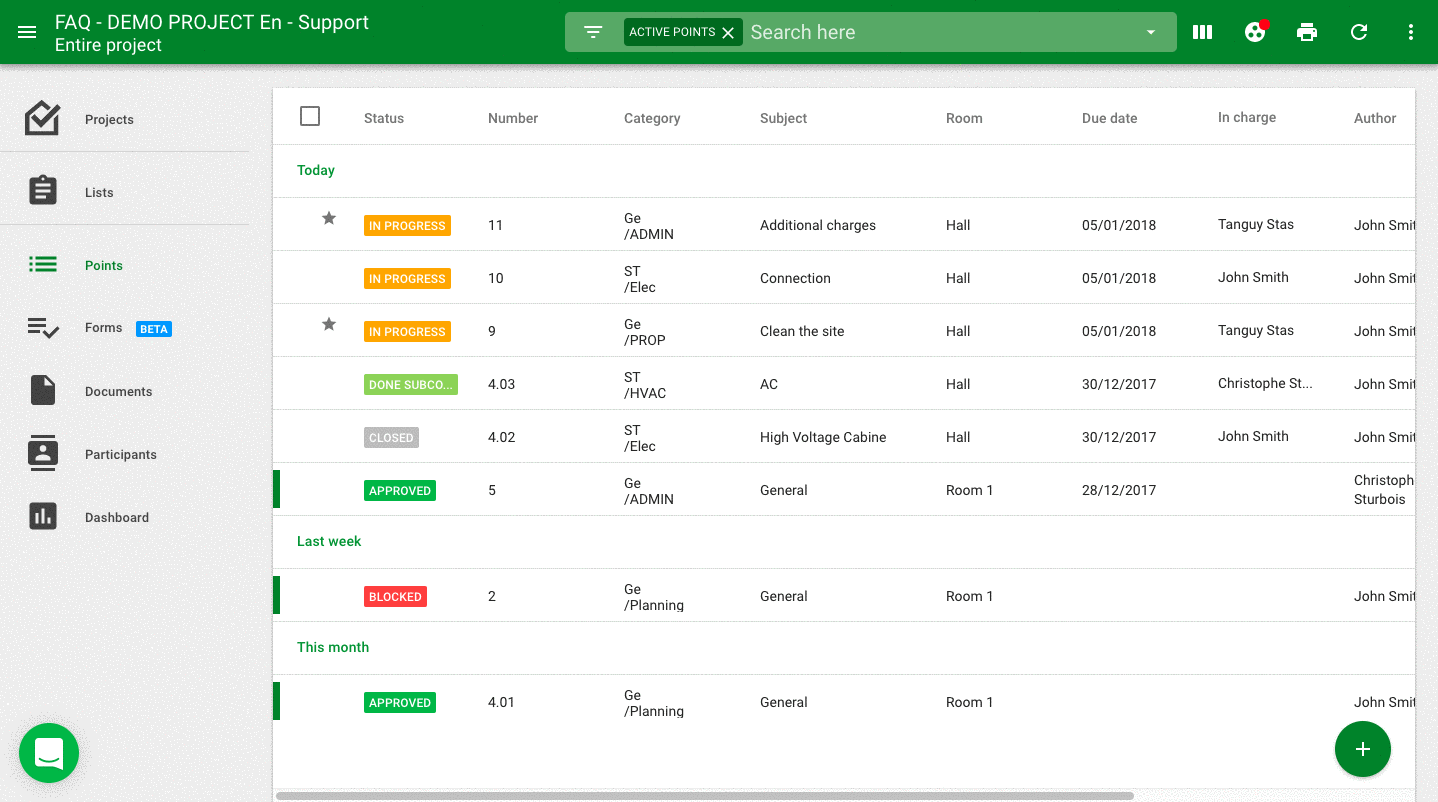 Got a problem? Contact our support here or ask your questions online directly on the app.
---
---