What is the general information of a report? - Web Version
The first section in the reports' print options is the general information
You can find the report templates you created or create a new one
A report template can be created as to select only once your preferred print options. You can then give the template a name to find it quickly when you need to generate future reports.
You can also give a title to your report
You can choose whether you wish to display all the points or only the points you have selected
You can also choose the language of the report. The APROPLAN functions will then be translated
You can also tick the option Generate one report per user in charge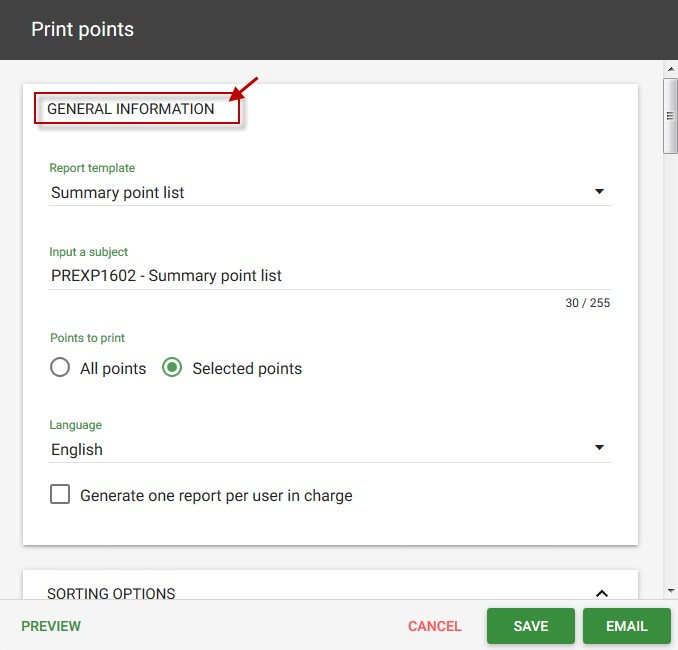 Got a problem? Contact our support here or ask your questions online directly on the app.
---
---