How to connect as a subcontractor ? - Version iOS, Android & Web
As a subcontractor you already had access to a page with all your tasks, where you were able to check your tasks as DONE, insert a comment or picture to explain what you've done (or not) and generate a list with your tasks.
You receive a daily mail with your tasks. By clicking on one of these tasks you automatically logged in on your dedicated tasks page. This will still remain the same.
You can also login through this URL : http://app.aproplan.com/me/#/login
1) Enter your email address, under E-mail and click on Next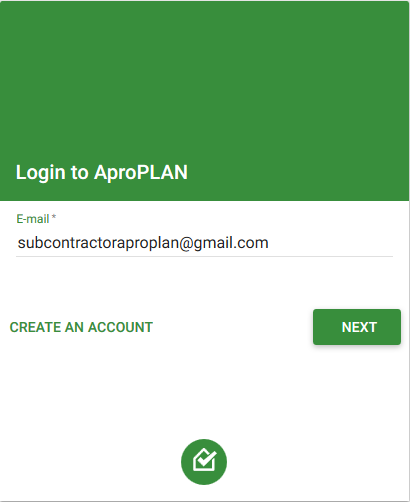 2) Enter now your password and click on "Login"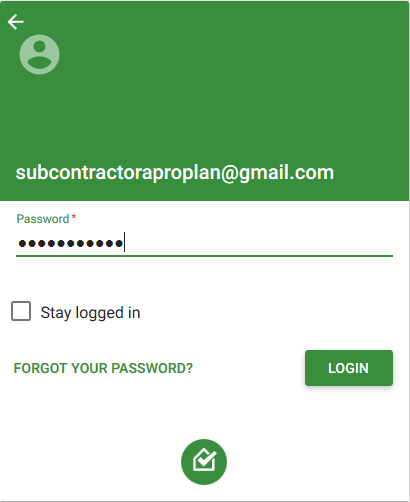 Got a problem? Contact our support here or ask your questions online directly on the app.
---
---