How archive / unarchive a document ? - Web Version
You can archive a document if you do not need it anymore.
You should go over it with your mouse and click on the 3 little dots
You can then choose between Edit, Archive, Delete and show details of the document.
Depending on your access rights, you can or cannot edit, archive or delete the document.

After clicking on the 3 little dots, select Archive.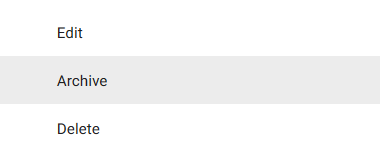 The document was successfully archived.

After refreshing the documents list, you will only see the active documents
An archived document can be unarchived.
You should click on the filter icon to the left of the search bar and then click on Archived documents.

You will see the archived documents are displayed in italics.

If you go over one of them with your mouse, you will see the 3 little dots again, on which you can click...

... and then select Unarchive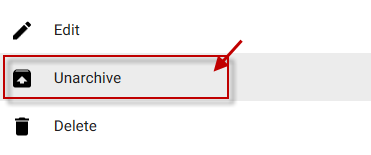 The document has successfully been made active again

Finally, click on the filter icon again (to the left of the search bar) to display the active documents again.
Got a problem? Contact our support here or ask your questions online directly on the app.
---
---