Groups
You can use Groups and subgroups to organize your tasks within a project for easy viewing and managing.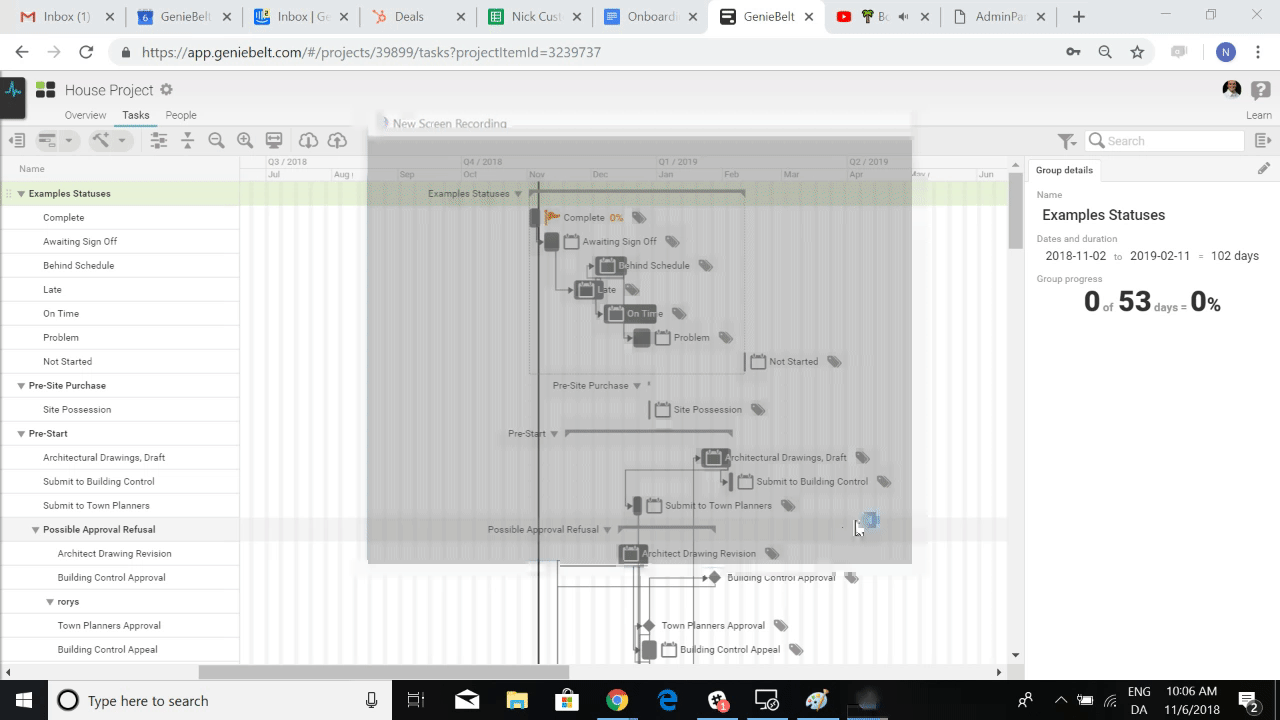 To create a Group, click on the hammer icon in the tool bar and select Group.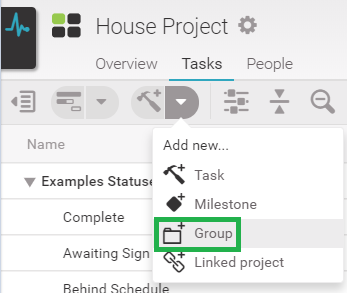 When importing from MS project, Asta or P6, we duplicate the group structure within those files.

Edit Group Details
To edit a specific group, click on it and it will open up the right hand side panel. Click on the pencil icon to edit the name or delete the group.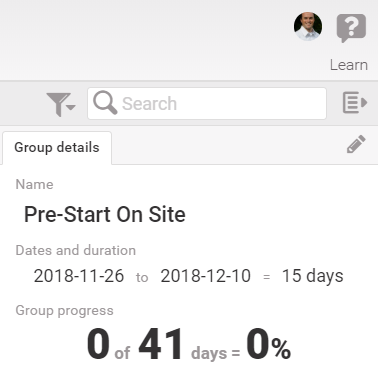 Moving Tasks/Groups Vertically within Gantt
To move tasks and groups, open the left hand side panel. Here you can also highlight multiple tasks and either create a new group or add them to an existing group.
You can also multiselect a number of tasks/groups, highlight one and before highlighting the next, press the shift key. This will highlight both tasks or all tasks in between.
Use the dots icon to drag the tasks/groups up and down, and in and out of groups/subgroups. Pay attention to the dark line to signify when it enter/exits a group.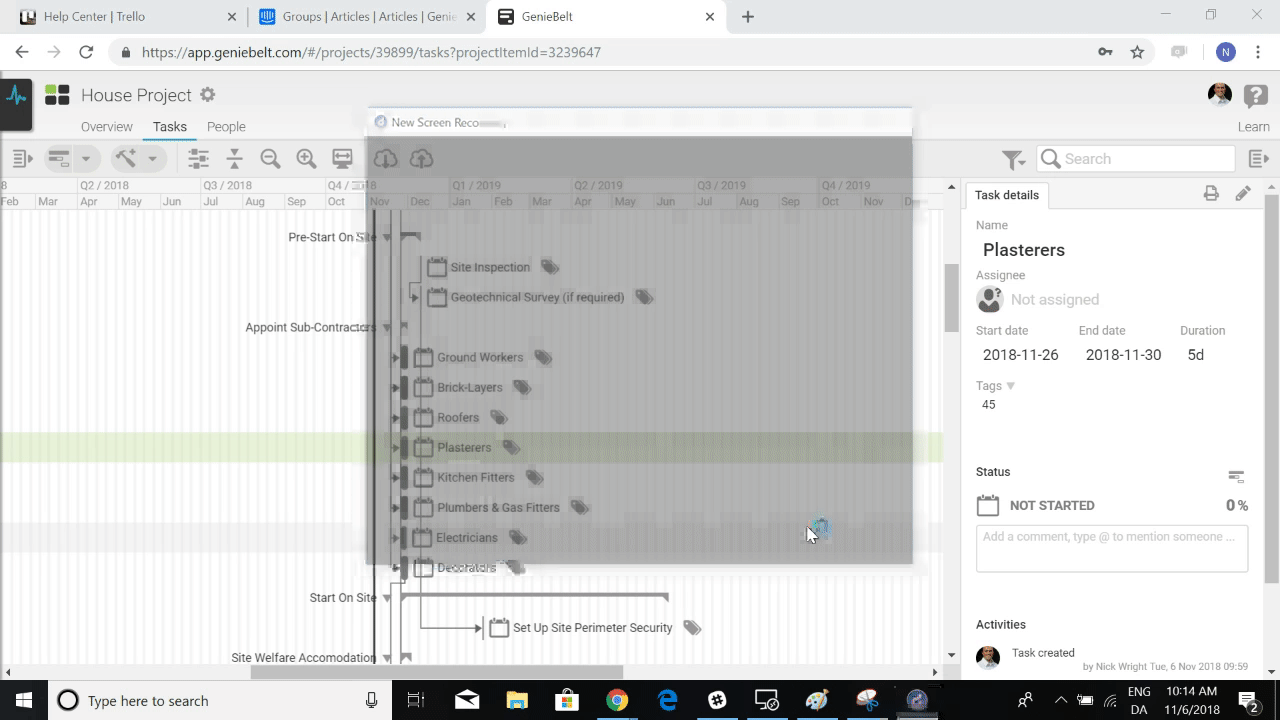 Open/Closing Groups
Click on the triangle to the left of the group name on the Gantt chart to open and close groups.

To open and close all your groups, use the folder icons on the toolbar.

Group Tree Structure
You can also view your Groups within a Tree Structure. Click on the gantt icon within the toolbar and select Tree Diagram. It will show your Group Structure with progress indicators.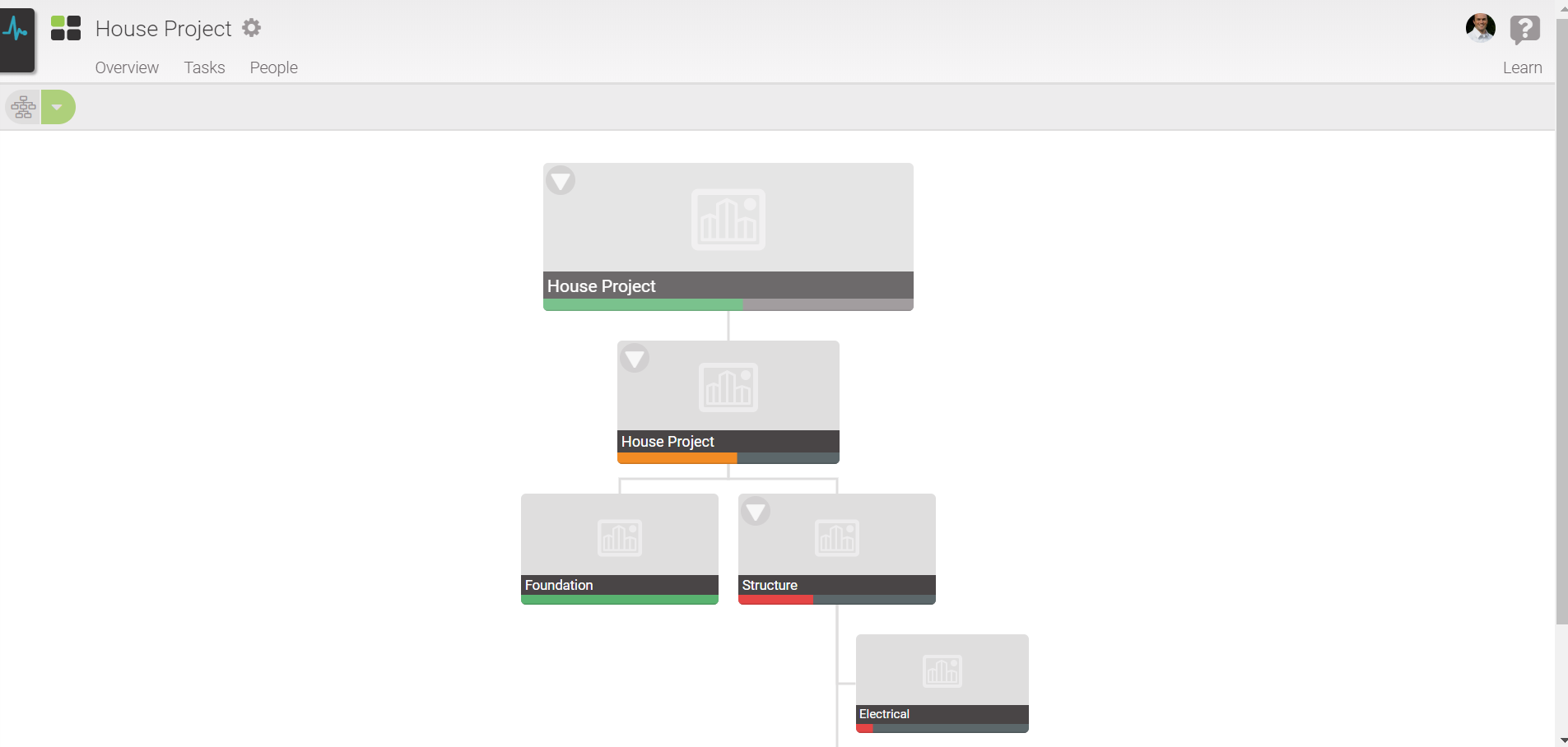 ---
---