How do I edit a document ? - Web Version
You can always edit the data of an already existing document in LetsBuild.
Depending on your access rights, you can or cannot edit the document.
You should go in your project, then access the Entire project and click on the Documents section.
You can display your documents in three different ways:
Thumbnails overview: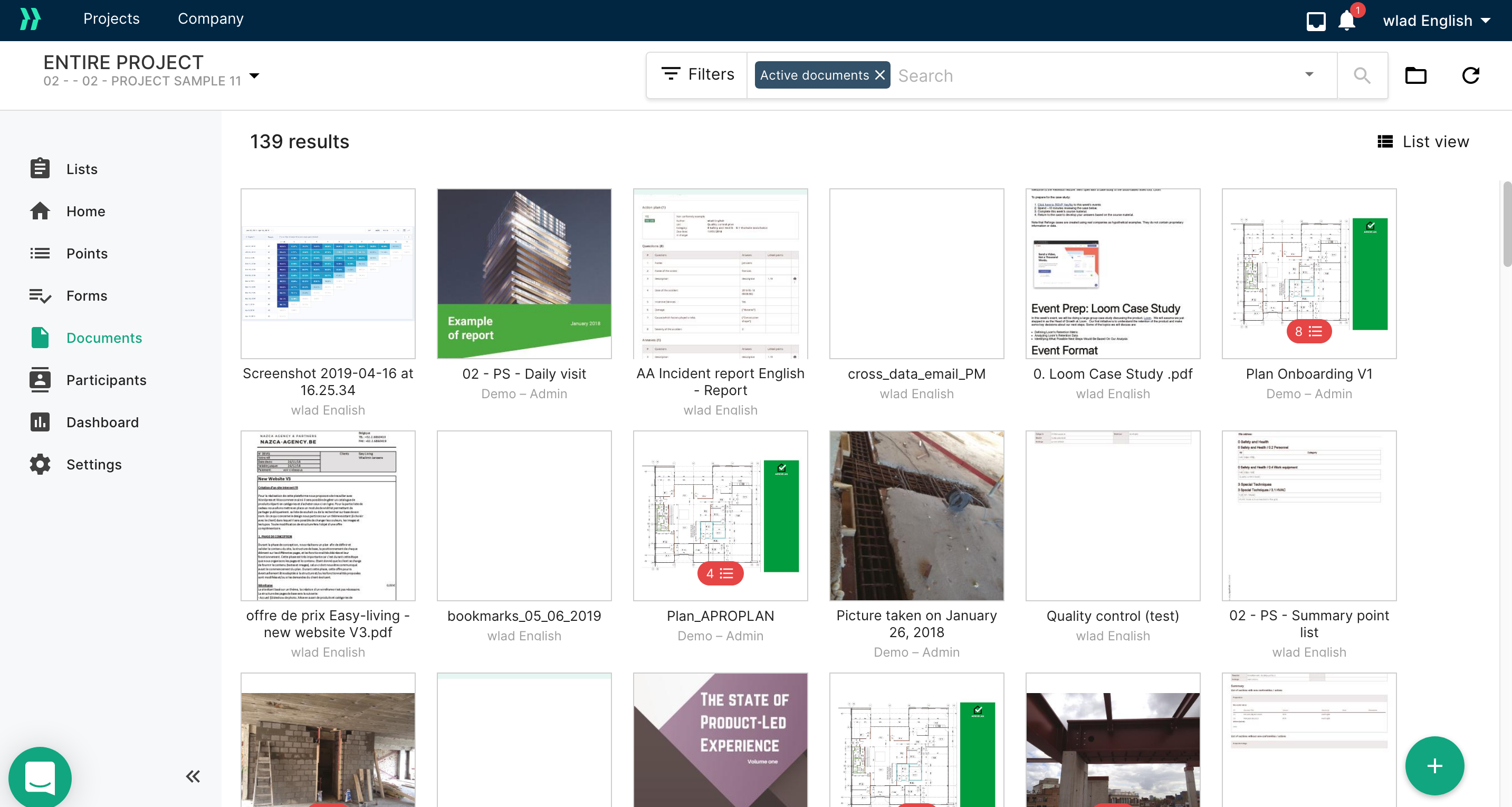 2) List overview of the documents: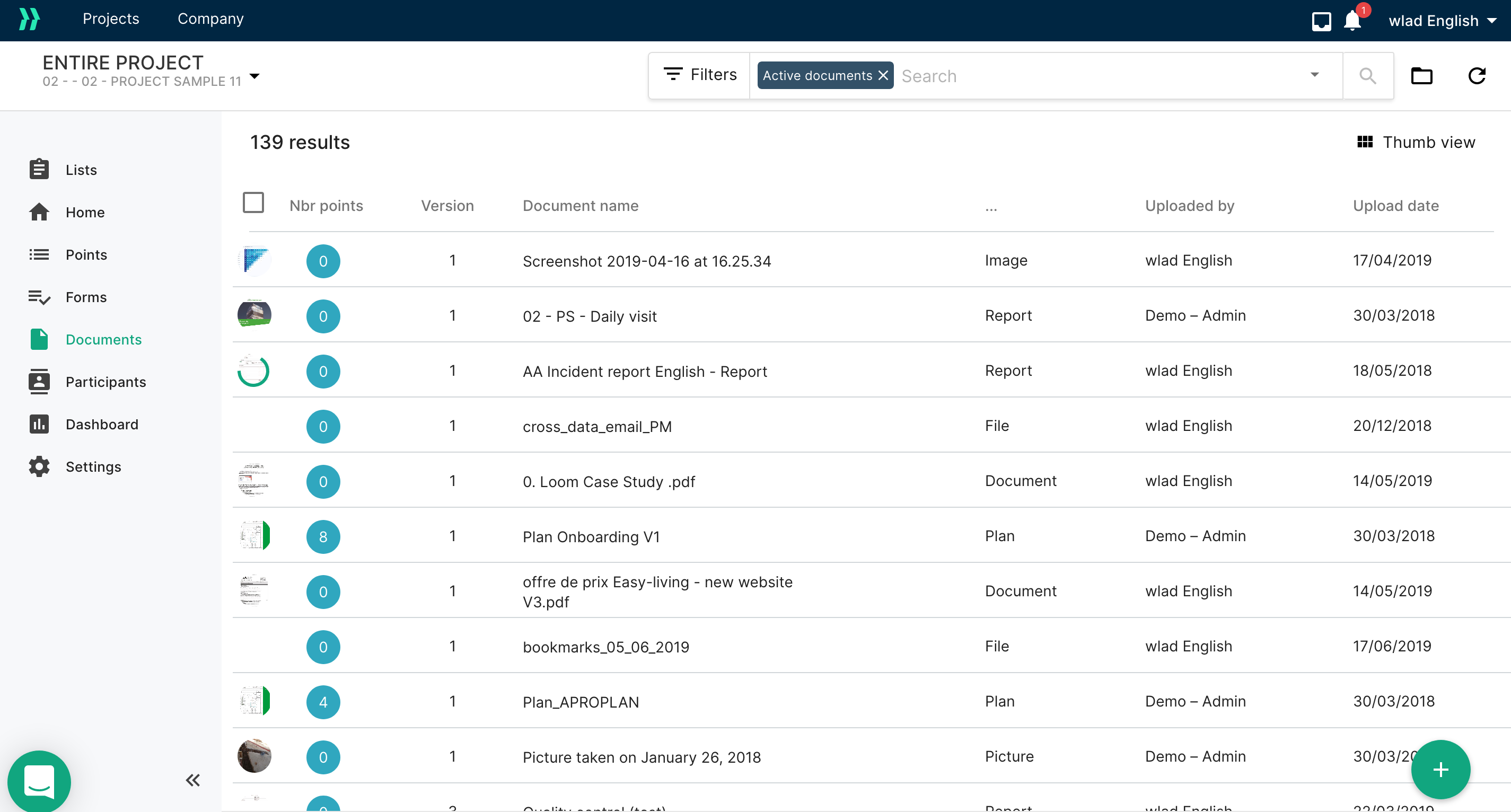 3) Overview of the folder structure: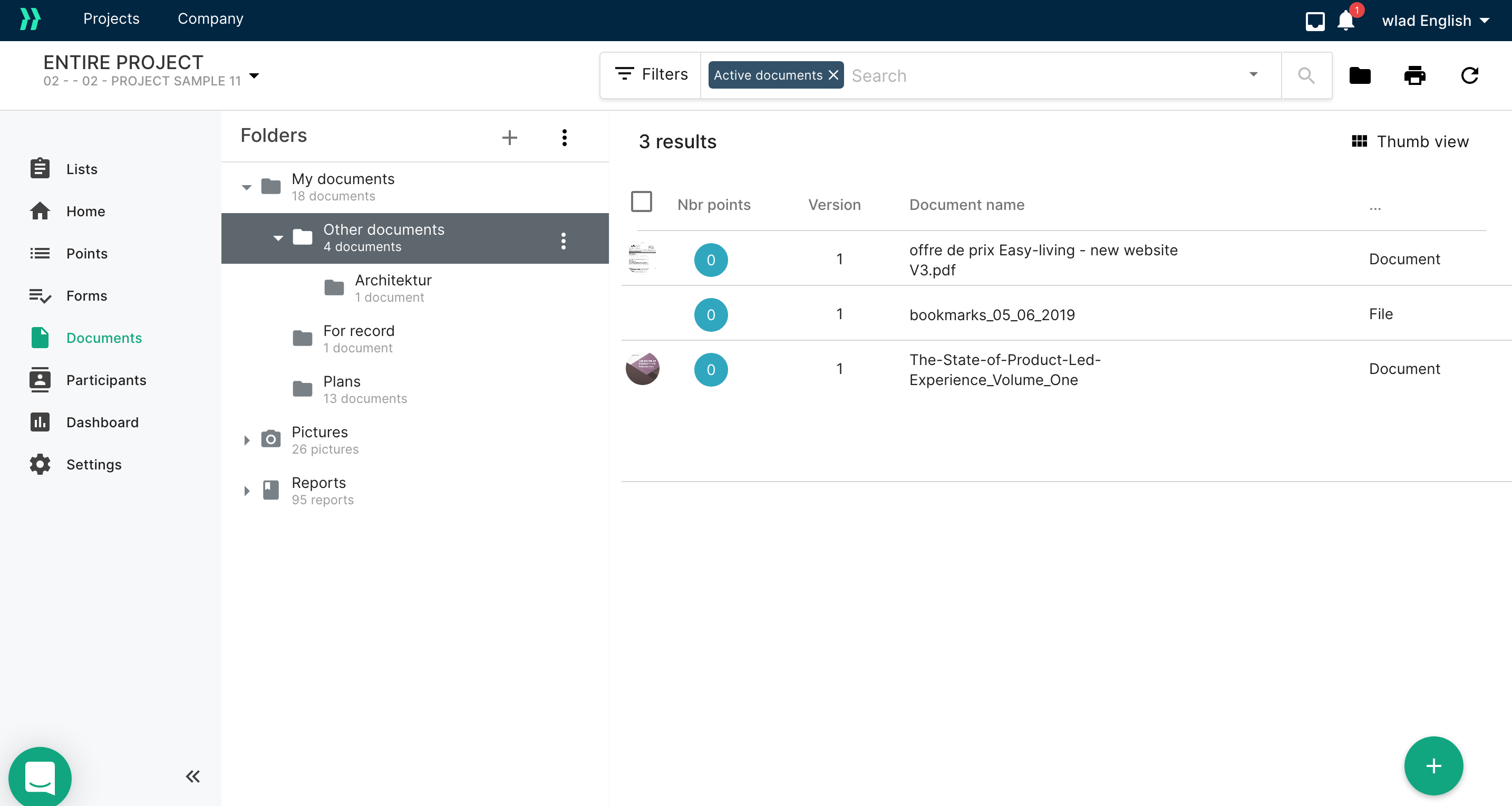 To edit the document, click on this icon :

You will find it in all the different types of overview when you go over a document with your mouse.

You will then see the following options appear, click on Edit.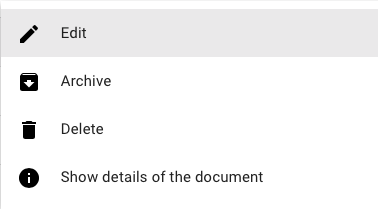 Another window appears, in which you can:
edit the document's title which appears in LetsBuild
insert a comment which will be linked to the uploaded document
edit or insert a reference
Got a problem? Contact our support
or ask your questions online directly on the app.
---
---