Drilldown
Drilldown allows you to filter and search across all your projects so you may see what is currently happening, make better decisions and take action if necessary.
The Drilldown tab is found at the top level of the GenieBelt desktop app.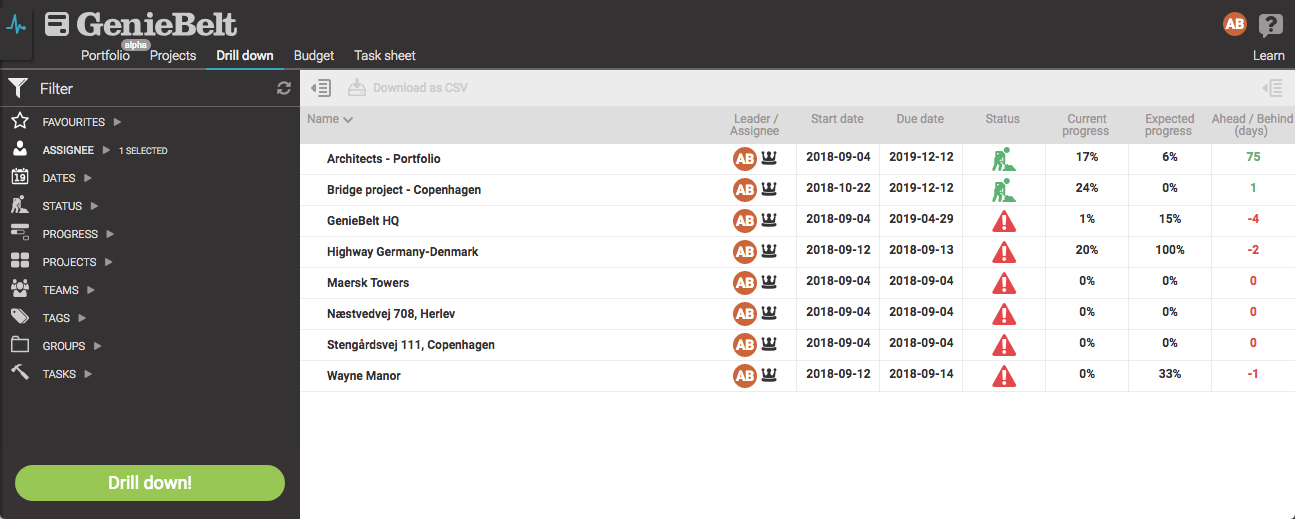 Drilldown works by allowing you to narrow down and search for real-time information and activity across all your projects using filter criteria that you select.
Filters
The filter criteria are:
Assignee - select people assigned to tasks across your projects.
Dates - a time period you are interested in.
Status - the status of the tasks e.g. not started, in progress, delayed, signed-off.
Progress - tasks with progress or problem updates in a particular time period.
Projects - the particular projects you are interested in.
Teams - the project teams you are interested in.
Tags - search for tags that have been added to tasks.
Groups - tasks that have been grouped and named in your projects
Tasks - search for and select specific tasks across all your projects.
In the filter panel each criteria heading expands for you to select or search for values to narrow your Drilldown.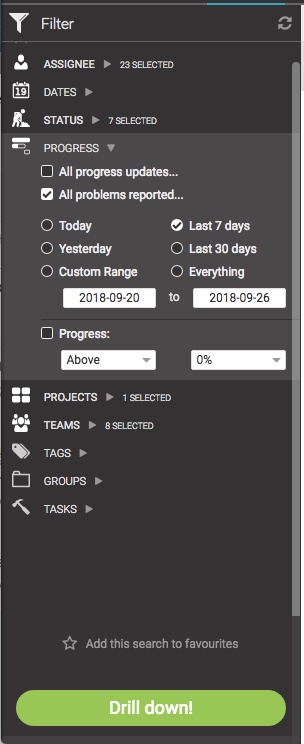 With these criteria you can choose to get a broad or narrow view of what's happening in your projects according to what you are interested in.
Favourites
If you have a combination of filters you use repeatedly, you can save these and name them so that they appear at the top of your filters list as a Favourite.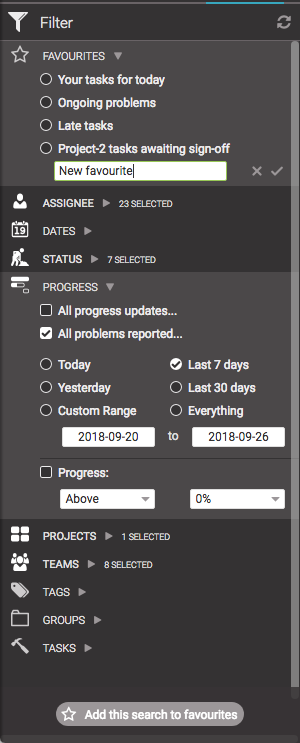 Update Tasks
Once your results are returned you may even select tasks to view their details and act immediately with comments, progress reports and task sign-off according to your project role.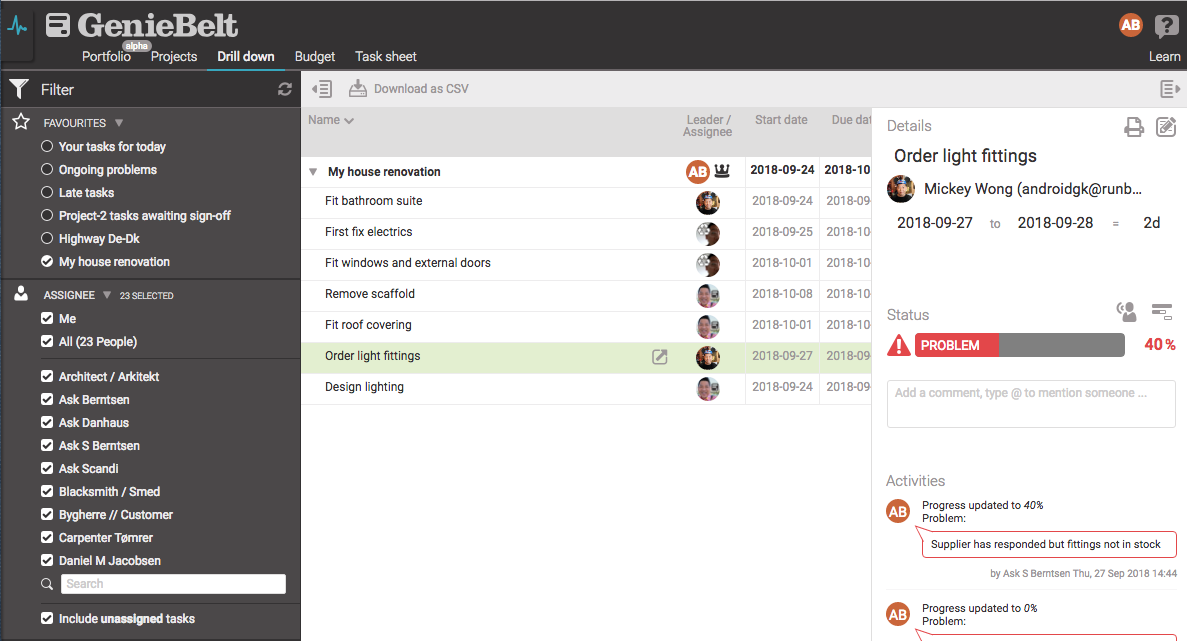 Download CSV
If you need the information for other purposes you may also download the search results as a CSV file.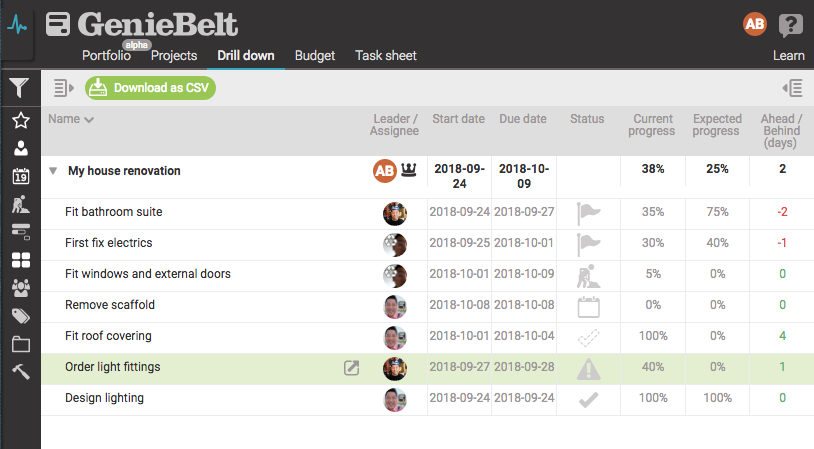 ---
---