How do I add a point ? - Web Version
There are different ways of adding a point on APROPLAN.
General points:
You can add general points, i.e. points which are not linked to any specific document. These points are seen as general remarks in a report.
Click at the bottom right corner of the points screen on the + button
A window opens in which you can input the information of the point
When clicking on the drop-down menus, you can always select one of the predefined categories, lists, statuses and rooms which you can input, edit or delete in the project's settings (depending on your APROPLAN licence and on the access rights you have on the project)
You can also input data in the editable fields.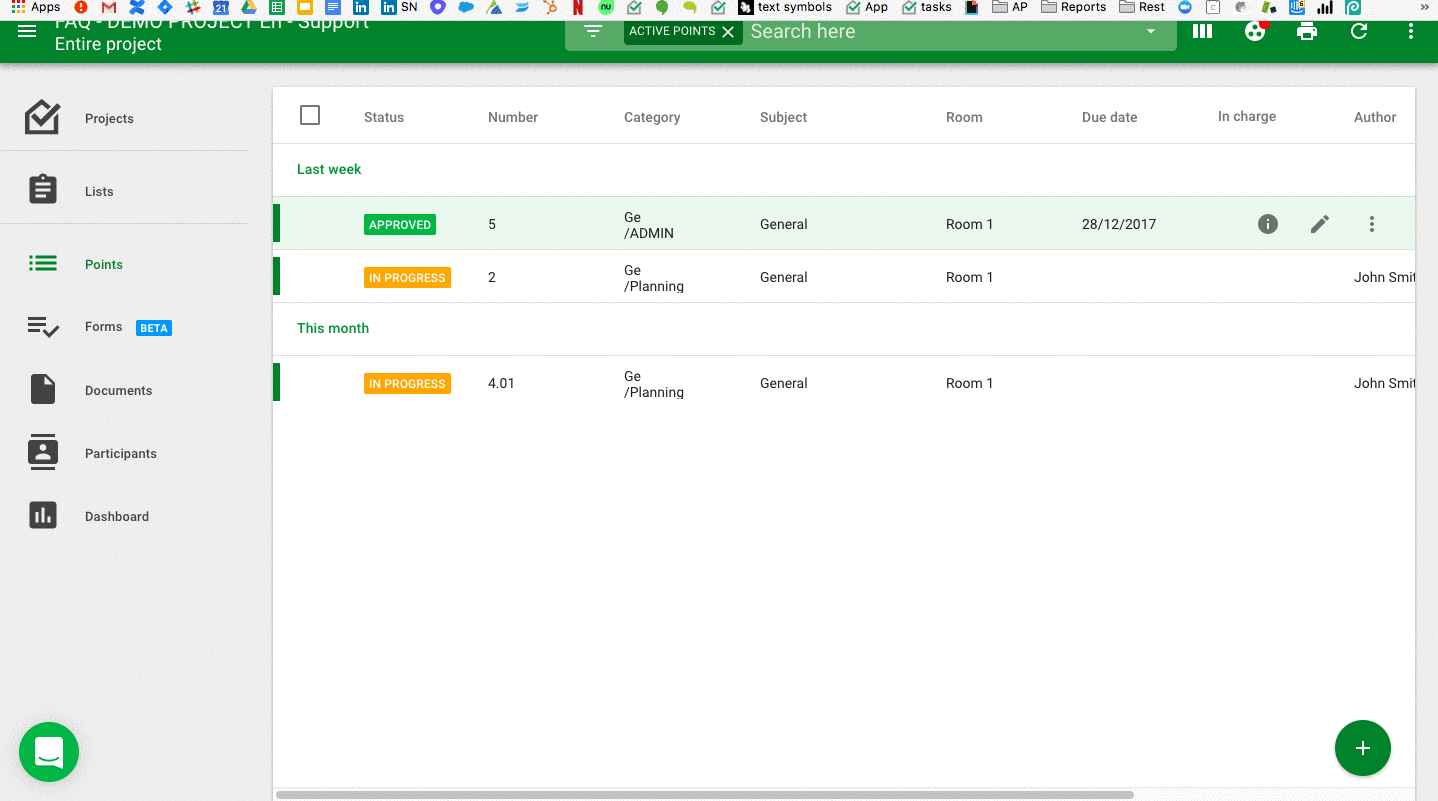 If you scroll down, you can also insert a comment and save your point.
After saving your new point, it will be added to the points screen and it gets an identification number which adapts itself automatically to the list in which you created the point: if the last point was 1.09, the new point will automatically become point number 1.10.
Got a problem? Contact our support
or ask your questions online directly on the app.
---
---