Tags
Tags are a way for you to mark tasks with a criteria/keyword/data point of your choosing. Tags will then allow you do the following:
You can use them to view specific tasks on a project.
You can use them to report on specific tasks across multiple projects.
You can use them to pass on important information to other project members.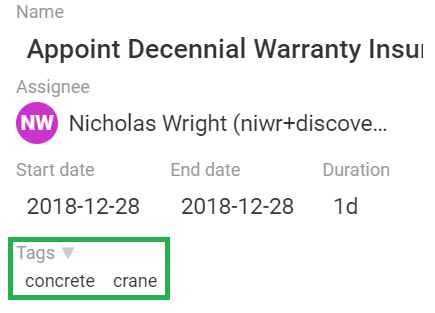 Some examples of how companies use Tags are as following:
Tag tasks for the type of work/trade eg Electrical, Scaffolding.
Tag tasks by location eg Floor 1, Plot 3.
Tag tasks by type of problem eg Delivery, weather.
Tag tasks by material eg concrete, steel.
Creating Tags
You can add Tags within the Task side panel, within Table Editor, and through the Reimport excel/csv function.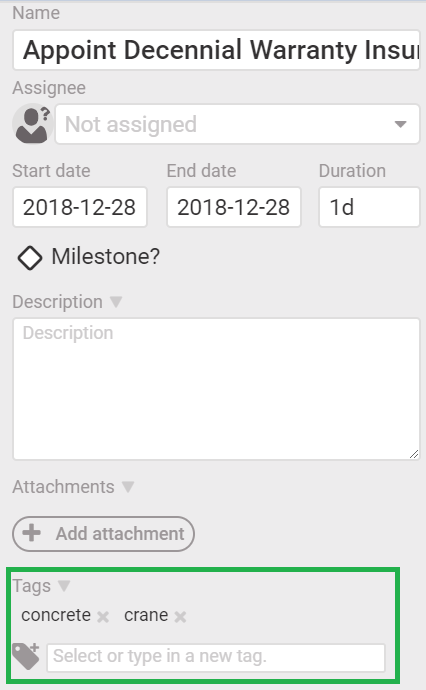 Viewing Tags on a Project
Within each Task, tags will be shown on the right hand side panel. They are also visible on the Task on the Mobile App.
If you search for the Tag within the search field on the Gantt Chart and Table Editor, we will show only those tasks with those Tags, giving you an easy overview.
Tags can also be used as a filter within the Drilldown and Task Sheet features.
---
---