How create and edit a blank list ? - Web Version

An Expert, Enterprise or Enterprise+ license is required


What is a List?
Lists are communication groups that allow you to manage and centralise communication, documents, tasks and inspection forms.
After having created a project or have been invited to it, you can create a list (if you have at least an expert licence)
Click on your project to open it and click then on the bottom right button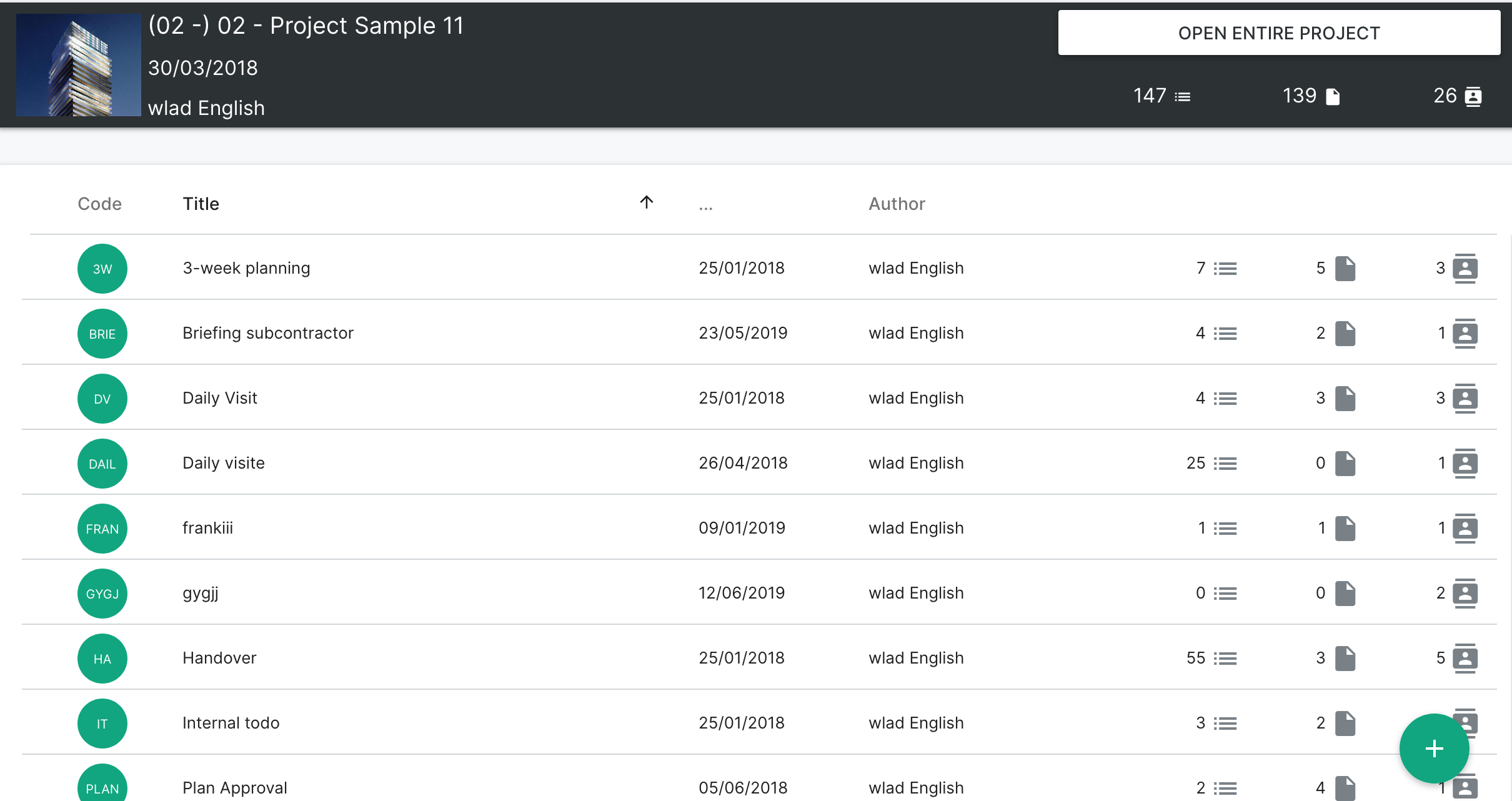 Then click on 'blank list' to configure a fully customised list.
ℹ️ For your information, the other two tabs, 'Quality Control Plan' and 'Security Control Plan', are intended to guide users step by step to create a communication group dedicated to Form control creation within the application.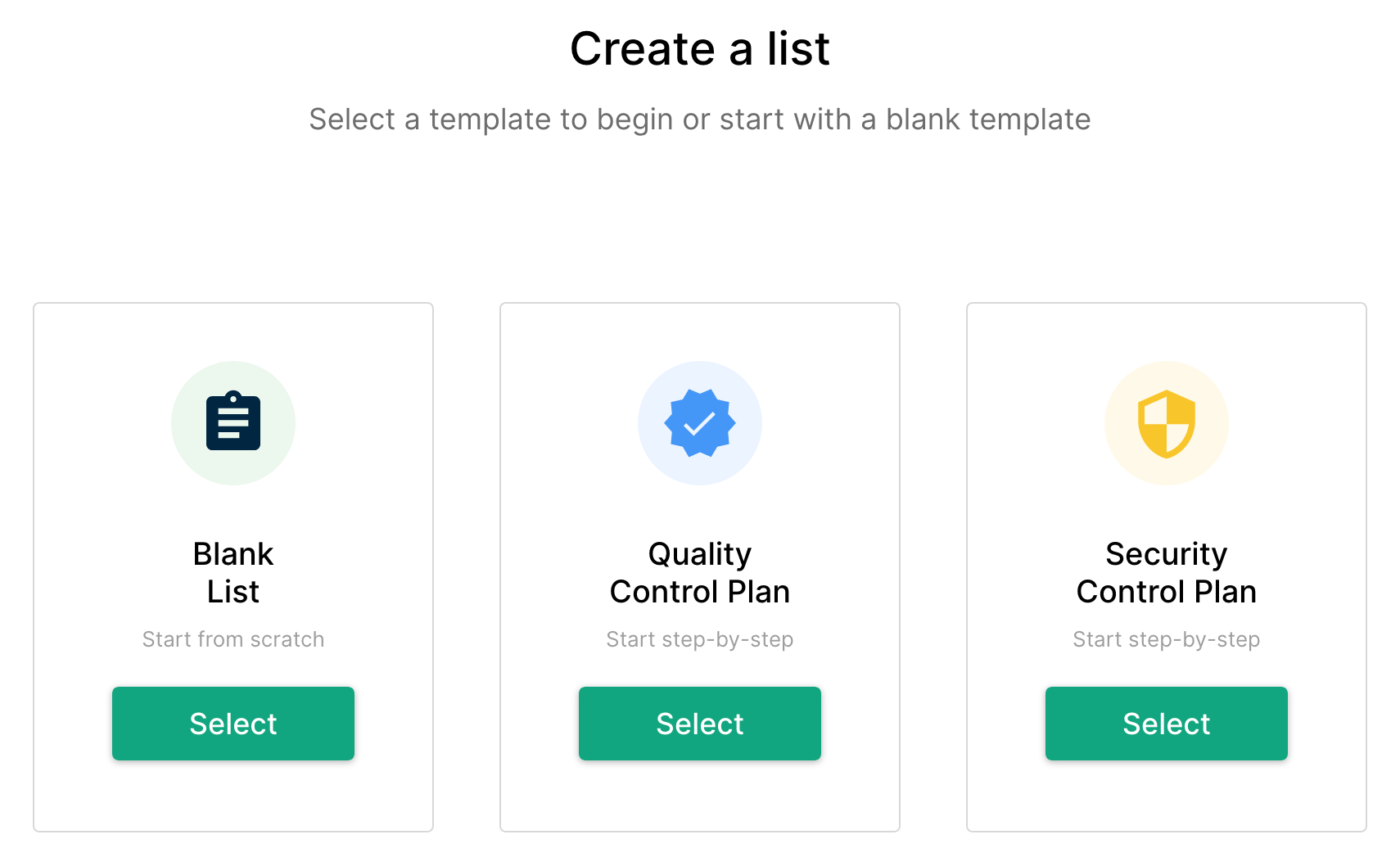 Window General information is displayed. You can fill in the following fields :
Fields with "

" are mandatory.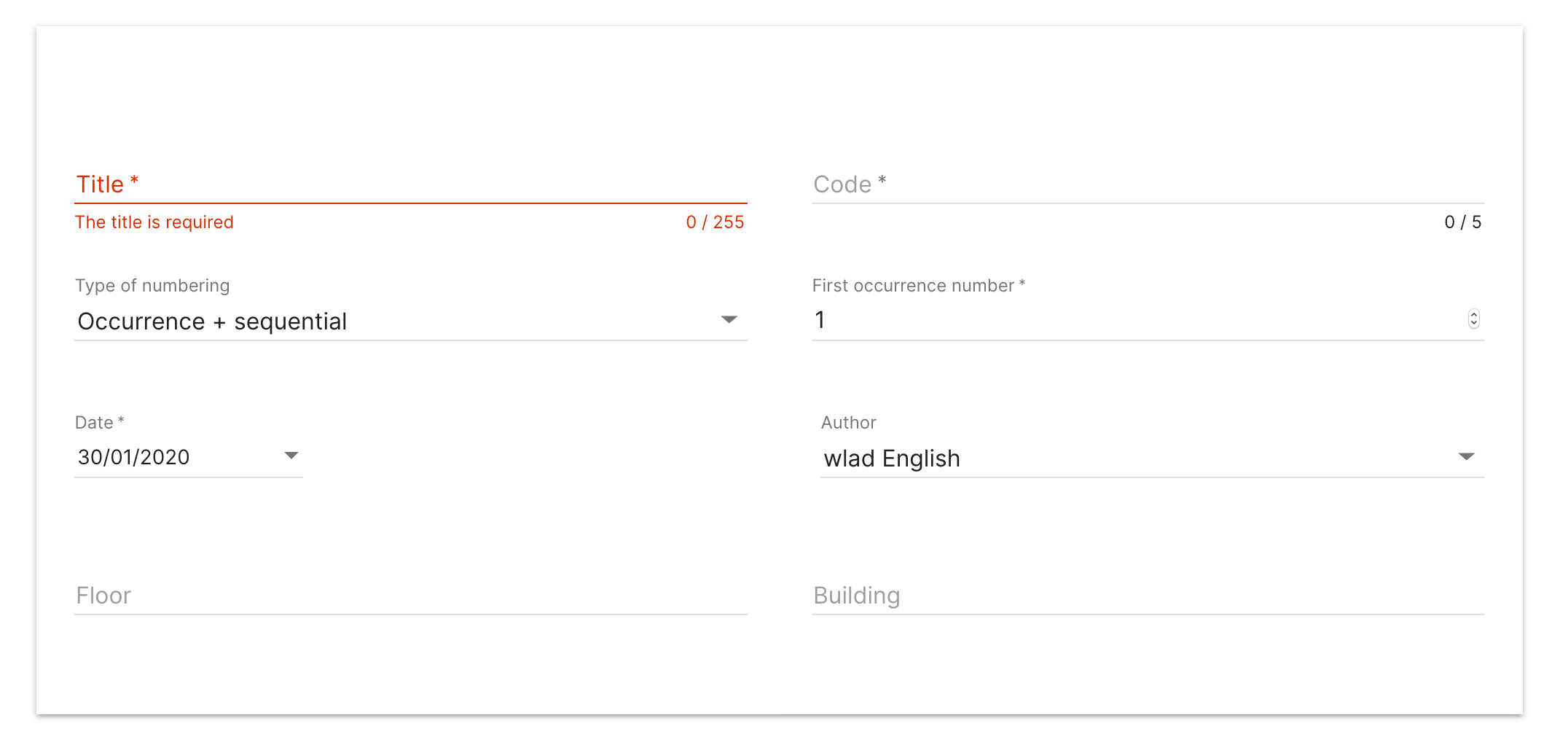 *Title: fill in the list title
*Type of numbering: choose how to number your future points. Please see our F.A.Q. for more information about points numbering.
* Date: by default, date at which new list was created, can be updated.
Floor: free field
* Code: first 4 letters of list title are displayed by default, can be updated.
First occurence number: when creating the list, you may choose which first occurence number to use.
*Author: name of person having created the list is displayed by default. After having invited participants to the list, you will be able to choose one of them as the author.
*Building: free field
Save then data by clicking on the upper right floppy disk or cancel your adding by clicking on the cross just next to the floppy disk.

Report information
You may afterwards edit this information by clicking on the upper right "pencil". This also enables you to fill in tab : Report information
All information you input here will be displayed in reports you'll generate later in the list.
Report header
Report footer
Additional information
Click on the upper right "pencil" to fill in or update data. Save then by clicking on the now available floppy disk (upper right corner)
Transferred
You can add here documents you have transferred outside APROPLAN, to keep an history of if. To add a transferred document, first click on the edit option (pencil icon)
Click therefore on +.

You can fill in the following information :
Document name
Transmission date
From (sender)
To (addressee)
Approved
Update a list
To update an existing list :
click on the project icon
personalised lists (green) and private and public lists (according to your licence) will be displayed
If you go over personalised lists (green ones), a gearing icon is displayed right, allowing you to update parameters
Parameters window (as described previously) will open.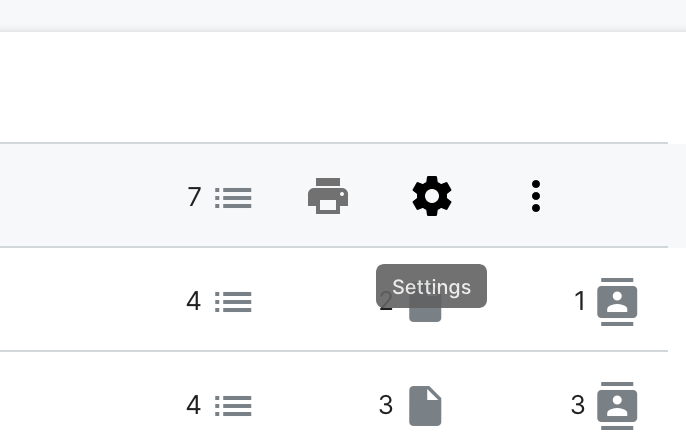 Got a problem? Contact our support here or ask your questions online directly on the app.
---
---