How archive / unarchive a point ? - Version iOS & Android
Archive one point :
When you are in the list of your points, click on a point to open its details tab, you will then see the archive button in the upper right corner :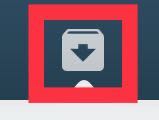 When you archive the point, it will disappear from your list of active points.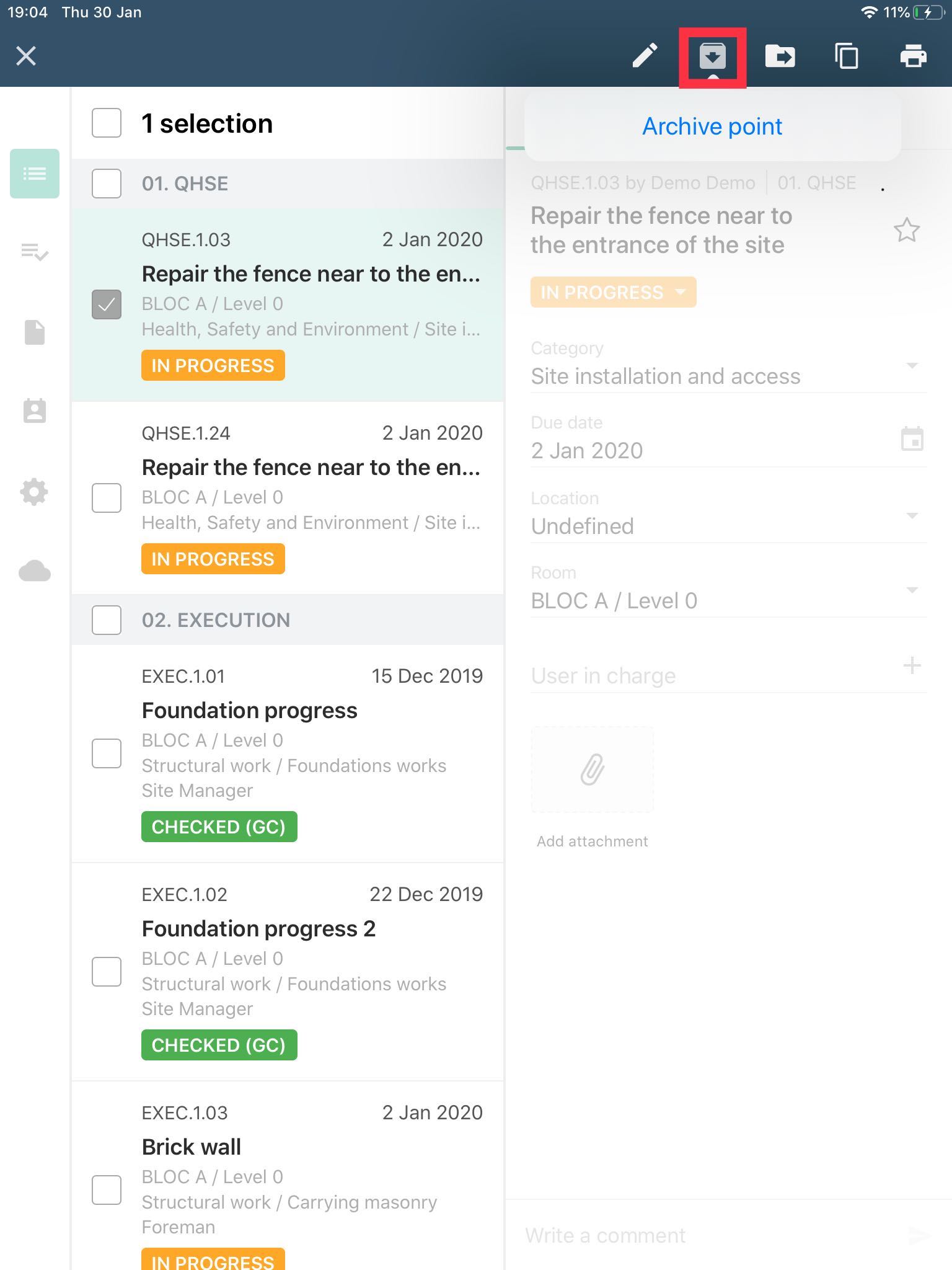 Archive several or all points :
You can also archive several points with a multi-edit
To activate the multi-edit, you have to tick for 2 seconds on a point of your list, this point will then become green.
You can then select all the points you want or tick on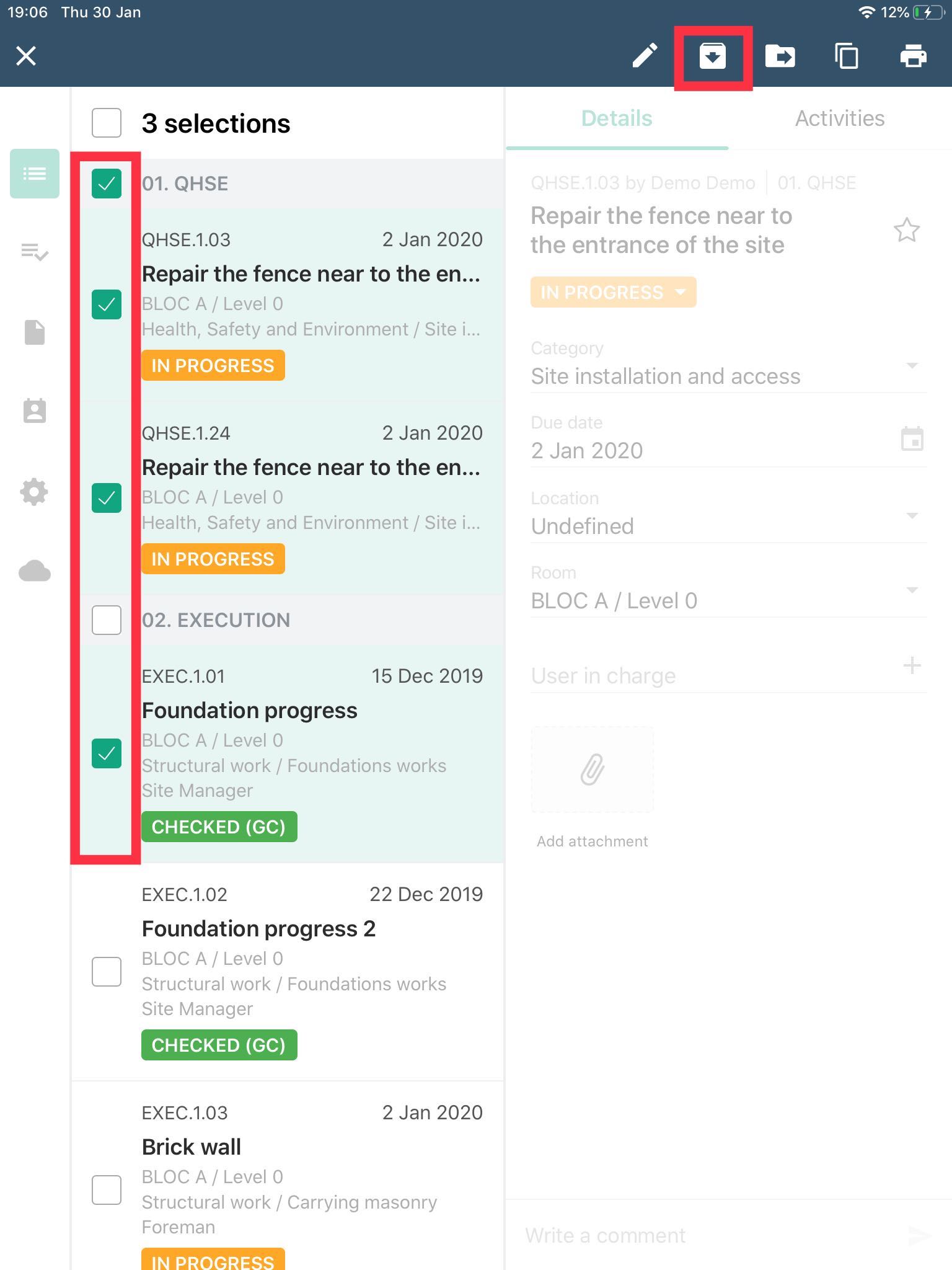 Tick finally on archive, your selected points will be archived.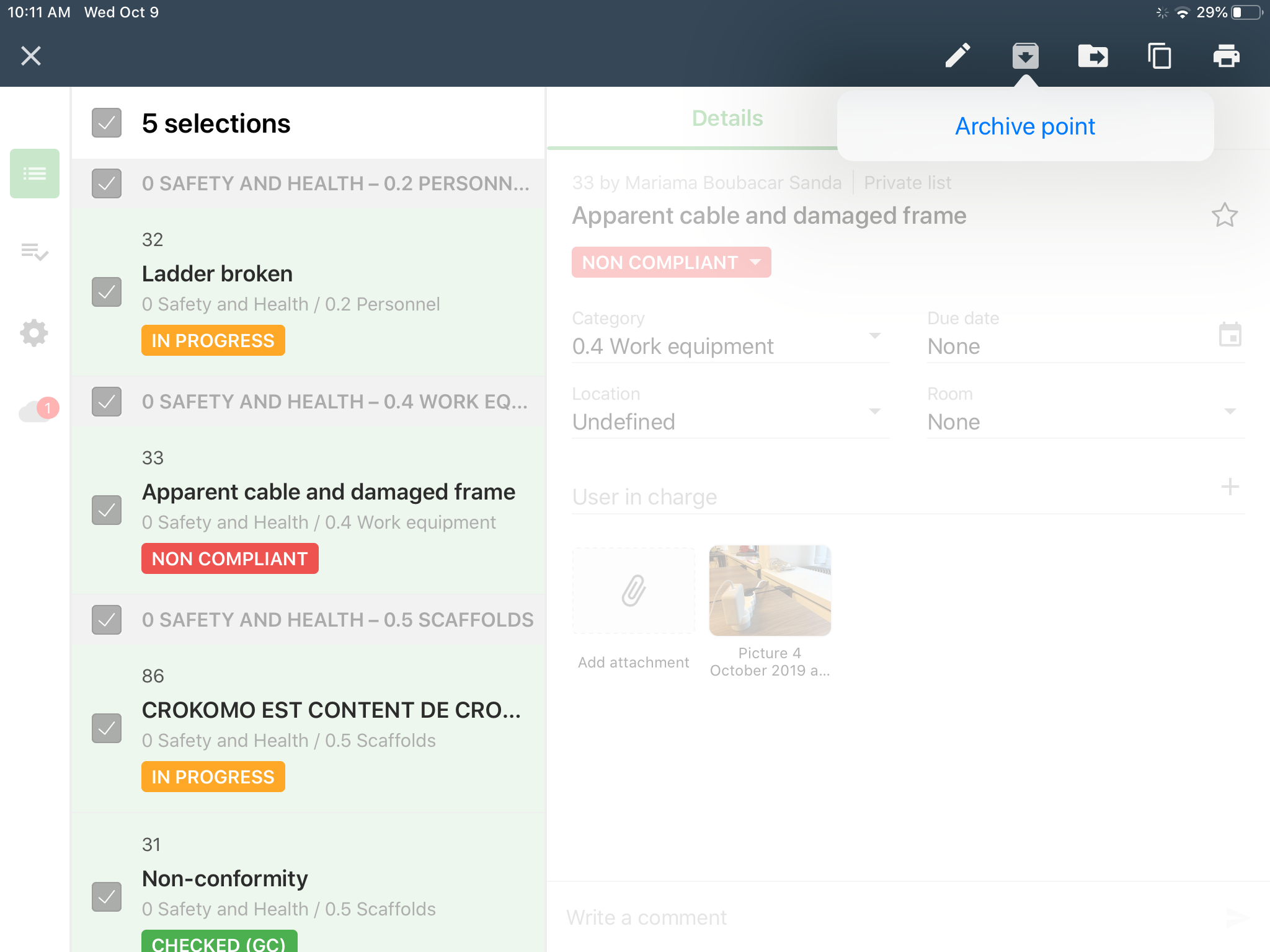 Unarchive one or several points
To unarchive a point or several points, you first have to filter on all you archived points.
For this you have to tick on the advanced search function on top of your list of points

The advanced search will then be opened. Here you just have to tick on archived and on search.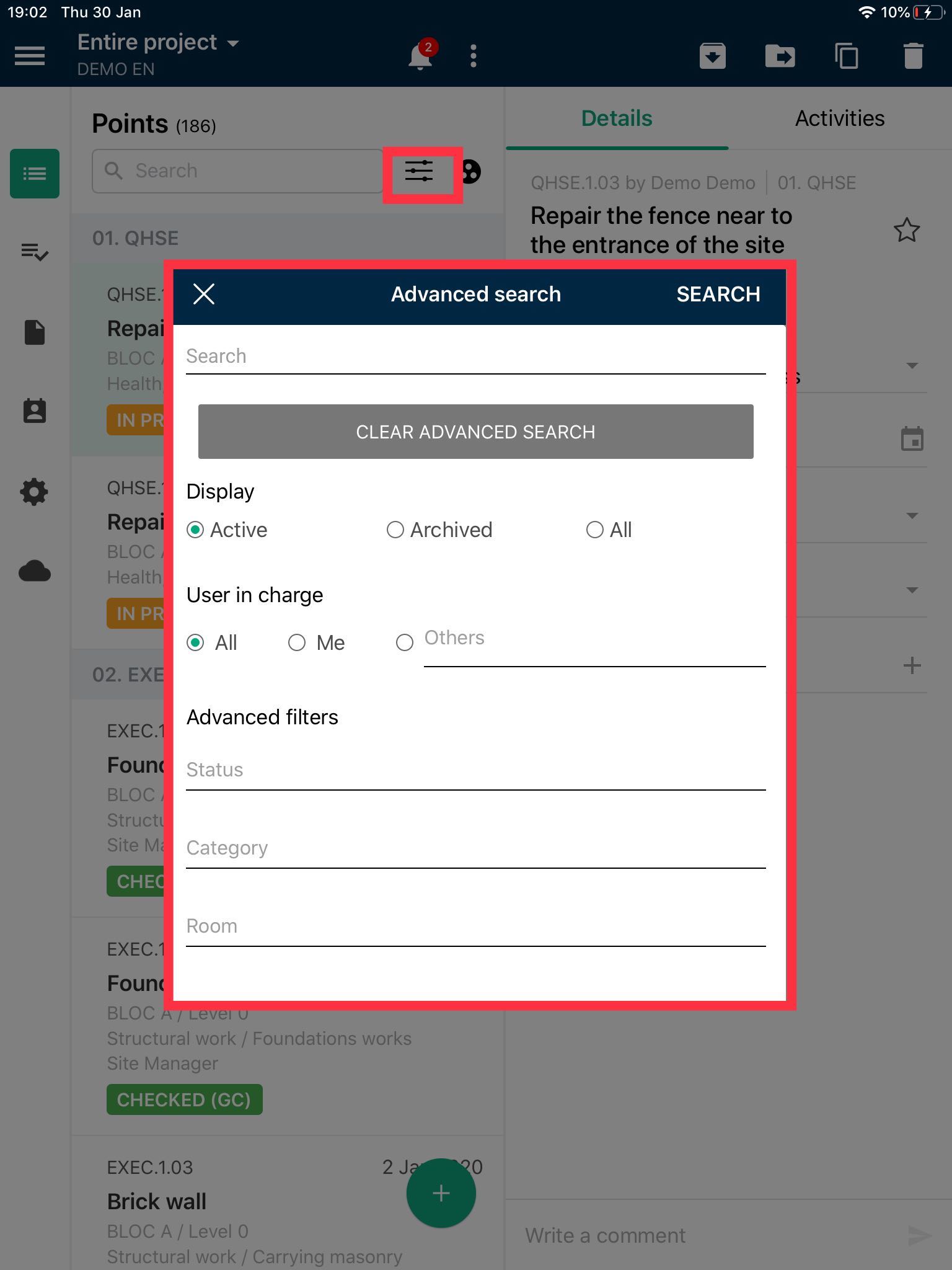 All your archived points will be displayed, with the exact number of archived points at the top left corner .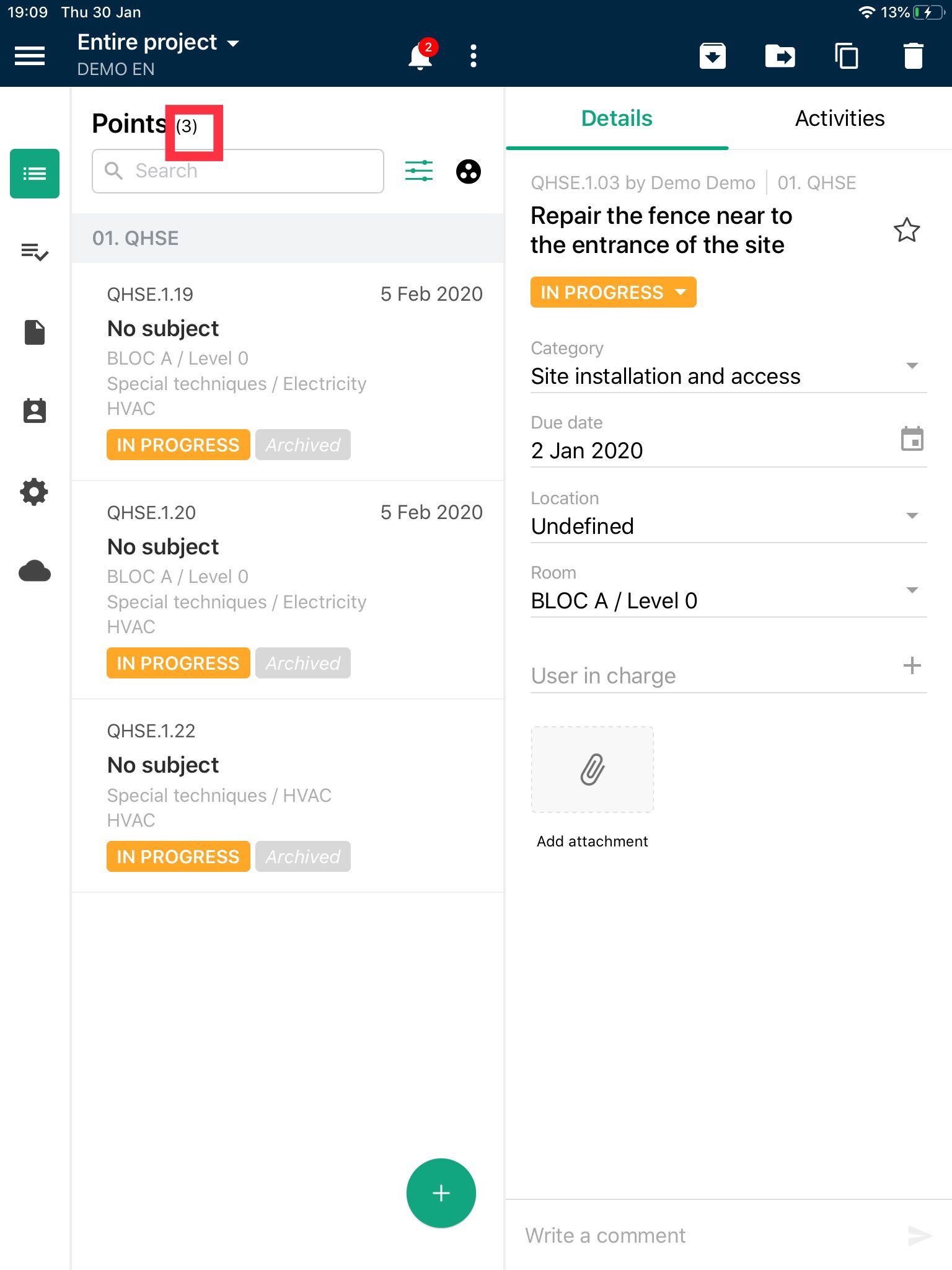 To select them you have to do the same action as when you archive them, by ticking for 2 seconds on one and ticking on other points or on select all
Click then on

to unarchive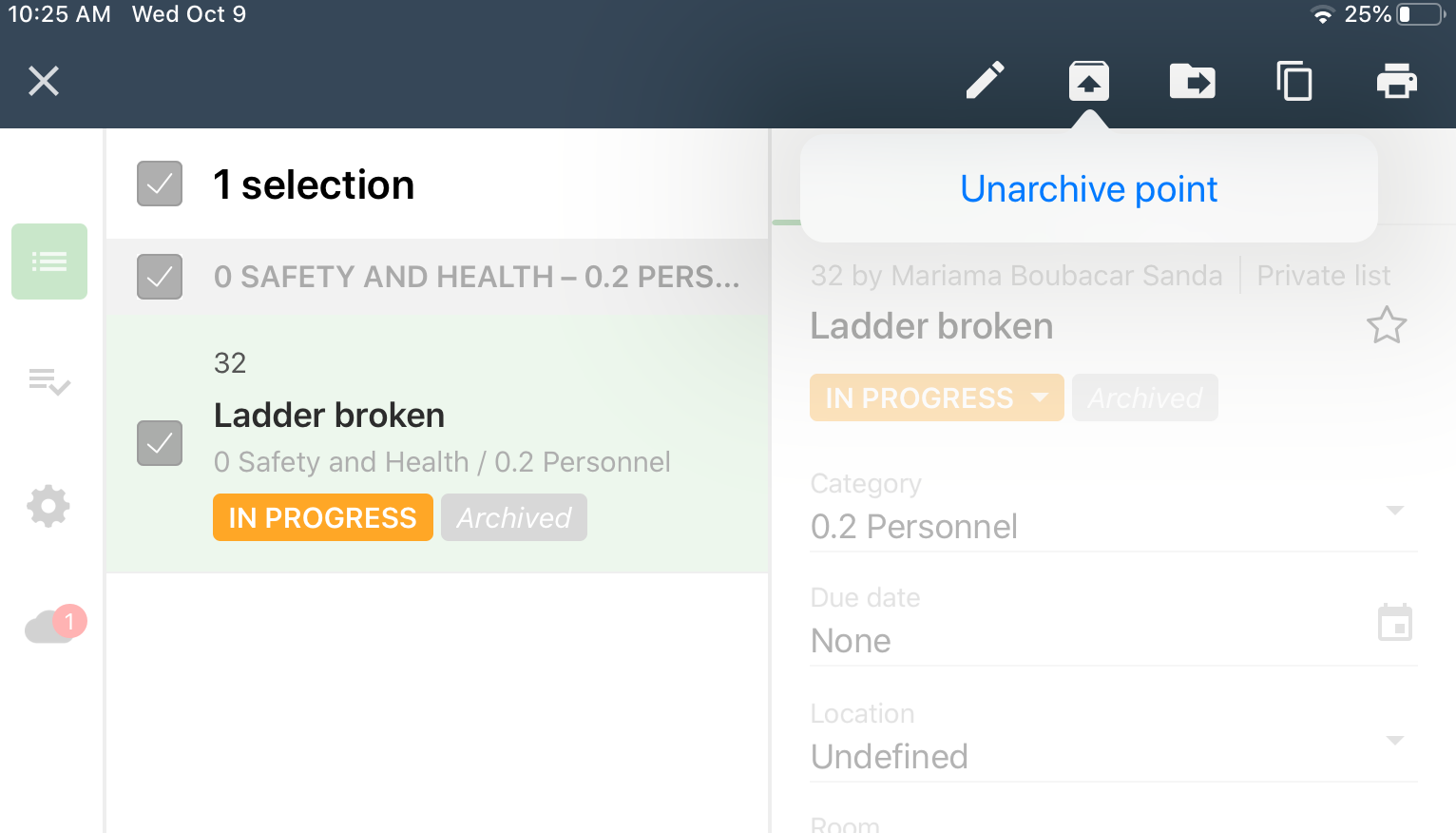 To go back to my archived / active points I have to tick again on the search icon

To filter on all and tick on search
Got a problem? Contact our support here or ask your questions online directly on the app.
---
---