Edit a Task
To update a single task, select it and it will open the right hand side panel. From here, click on the Pencil Icon in the top right hand corner.
If you are looking to update tasks in bulk, scroll down to the bottom of this article to see the options.
Only Owners/Admins can edit a task.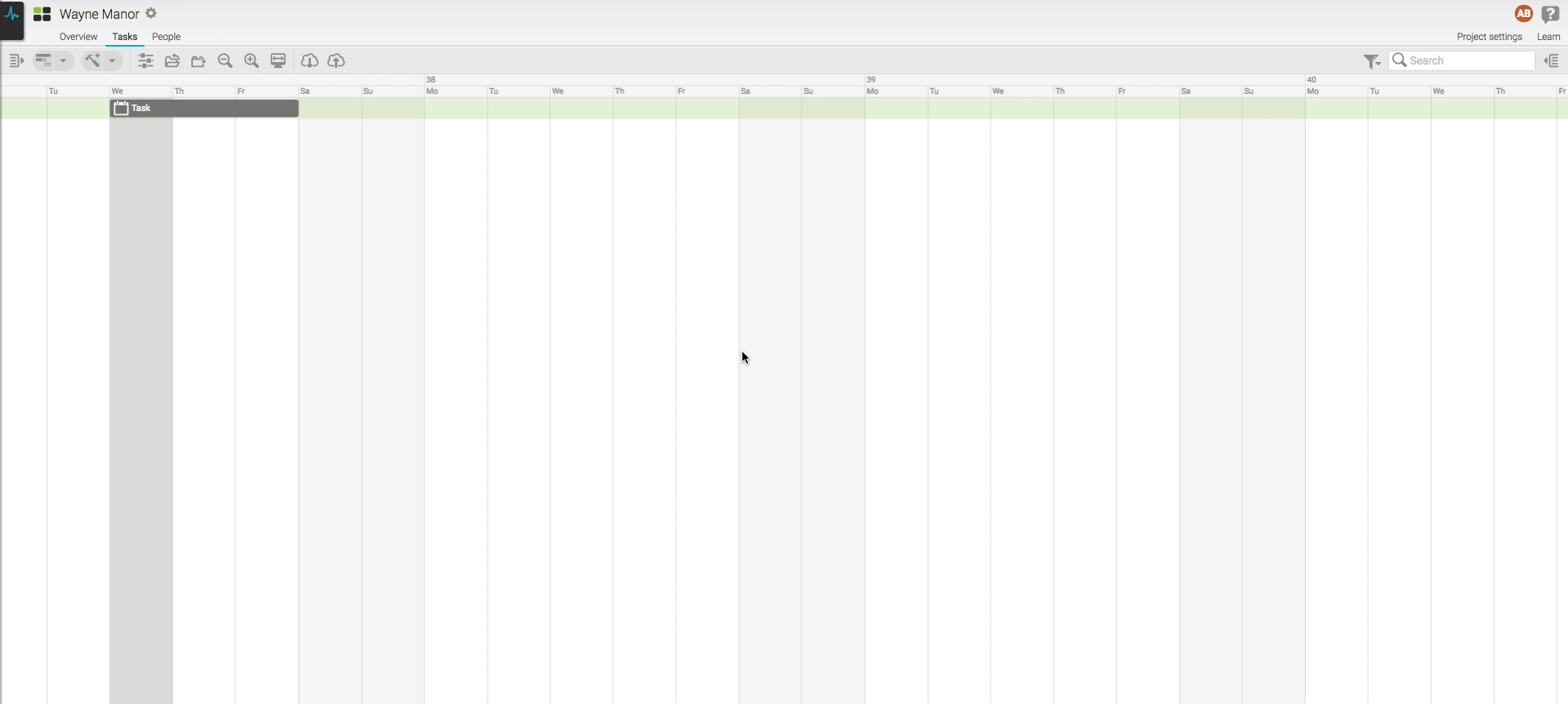 Data Points
Within the edit mode, you can update all the data points on the task:
-Name
-Assignee
-Start and End Date
-Duration
-Milestone
-Description
-Attachments
-Tags
Additional Options:
-Budget (budget,approved,actual)
-Working Week
-Scheduling Mode (Dependencies)
Reporting Options:
-Custom Units (Unit/Range) or Percentage
Click and Drag
You can also edit the start and end date of a task by hovering over the task and selecting one of the bottom two icons. You then simply drag it to where you want it to be.

If you want to move the task vertically, you need to open the Group Left Side Panel. See our Groups article.
Bulk Edits
If you are interested in updating tasks in bulk you can either use our Table Editor or Reimport functions. Read each respective article to find out how they work and what data points they can update.
---
---