How to create Form? - Web & IOS Version
ℹ️ℹ️ First of all, it is essential to understand the difference between a Form template and a Form.
A Form allows you to create your checklists that can be completed by the different people in charge. To do this, you will need to assign a person to give him access to the Form and to complete the various questions related to it.
On the other hand, a model, a template or a typical example is used during the various quality, security or environment controls by the various stakeholders of a project. Based on these templates it is easier to create checklists.
Based on these templates it is easier to create checklists. The Form is the QHSE list that is used in the field during a check.
To create a form, you need to:
• Access your account via the web application.
• Have a manager or member status in the company
1. Select your project.
2. Select the desired list.

 3. Select Form, then the "+" sign at the bottom right of the screen add a new Form.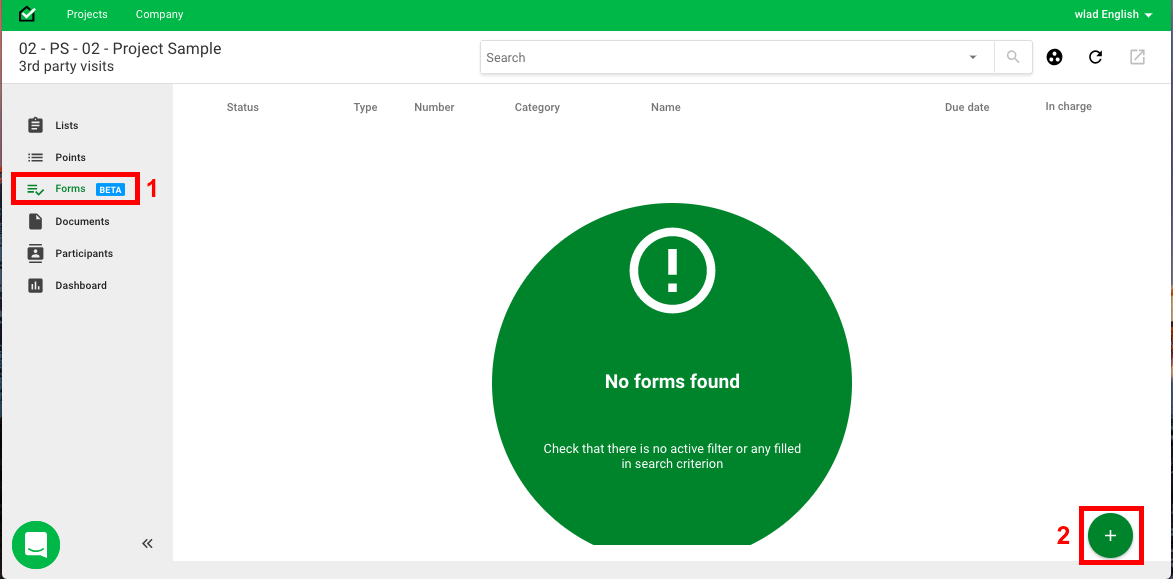 4. Starting with step 1, you can use an existing Form template or create one by downloading the sample. In the second case, you can help yourself with the following FAQ: How to create and load a new form template? - Web version, available here.
5. You can now load the form on APROPLAN by navigating to step 2. Click Browse, and then select the Excel document in your computer. Finalize by clicking on upload.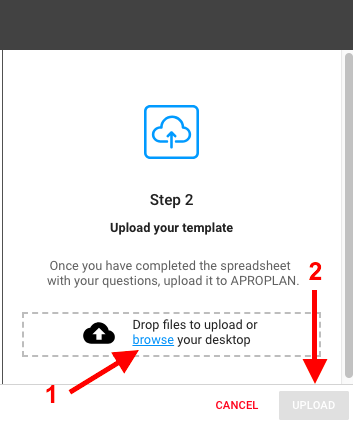 6. Select the desired Form and edit or add one or more supported users directly or a deadline.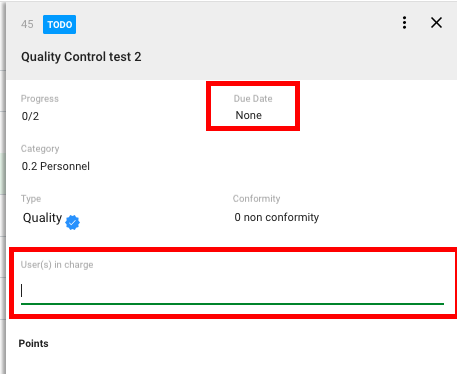 Got a problem? Contact our support here or ask your questions online directly on the app.
---
---