How can I manage the access rights of members? - Web Version

An Expert, Enterprise or Enterprise+ license is required


You can at any time add or remove members to your company in APROPLAN. When you add a person to a company you must assign him a status.
Explanation of the status and what are the rights related to these:
1. Admin → the owner of the company, this person is the license manager and is in direct contact with our support. Contact our support here
2. Manager → Managers can edit and add new form templates within the company.
→ Create and schedule new forms in a list.
3. Member → being a member allows to view and download the templates Forms.
To manage access rights, you must:
• Have a Company-level access right
• Access your account via the web application
1. Select in the Company tab
2. Select Members
3. Click the "+" button at the bottom right of the screen.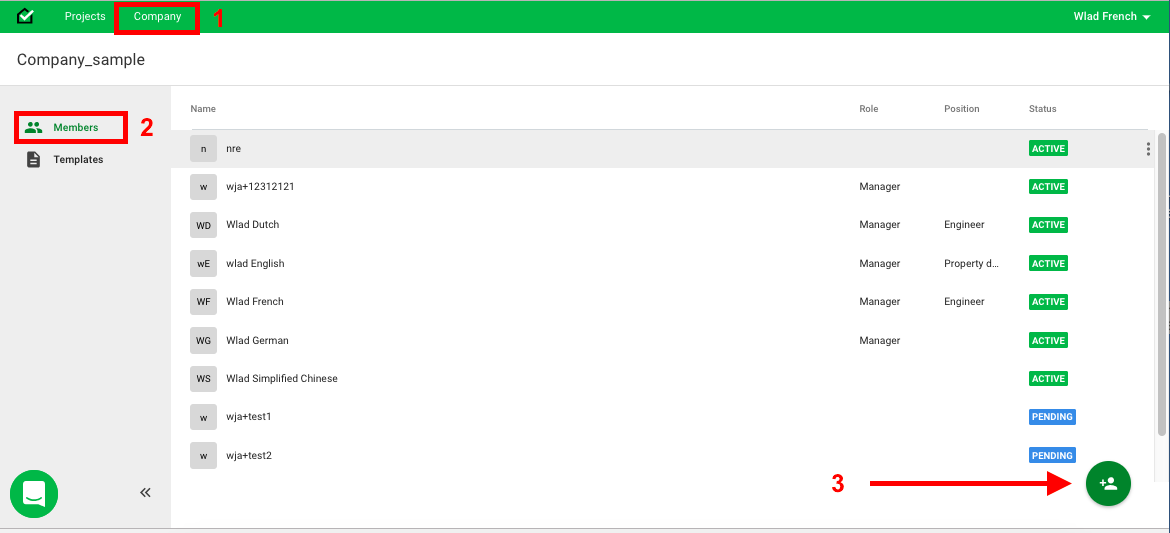 4. Then you just enter the email address of the person you want to invite and the latter will receive the invitation directly in his mailbox.
To change the status of a person, you must:
1. Position your cursor on the person, you will see 3 points.
2. Click on the 3 points.
3. Click on progress to manager or demote to member based on the currently defined status.

Got a problem? Contact our support
or ask your questions online directly on the app.
---
---