How to insert or modify a signature - Version iOS & Android
Signatures are a feature quite useful feature in verifying the presence of team members during handover visits, inspections and other similar procedures.
Prerequisites:
APROPLAN Mobile Application
Have at least one Project
Have at least one List with Members
Step by step guide to insert or modify a Signature
Inside your Project, select a list by clicking on the name of the list at the top left corner.
Select the List you're working on
Click on settings option

Select "Signatures" tab.
Tap the grey area in order to add your Signature.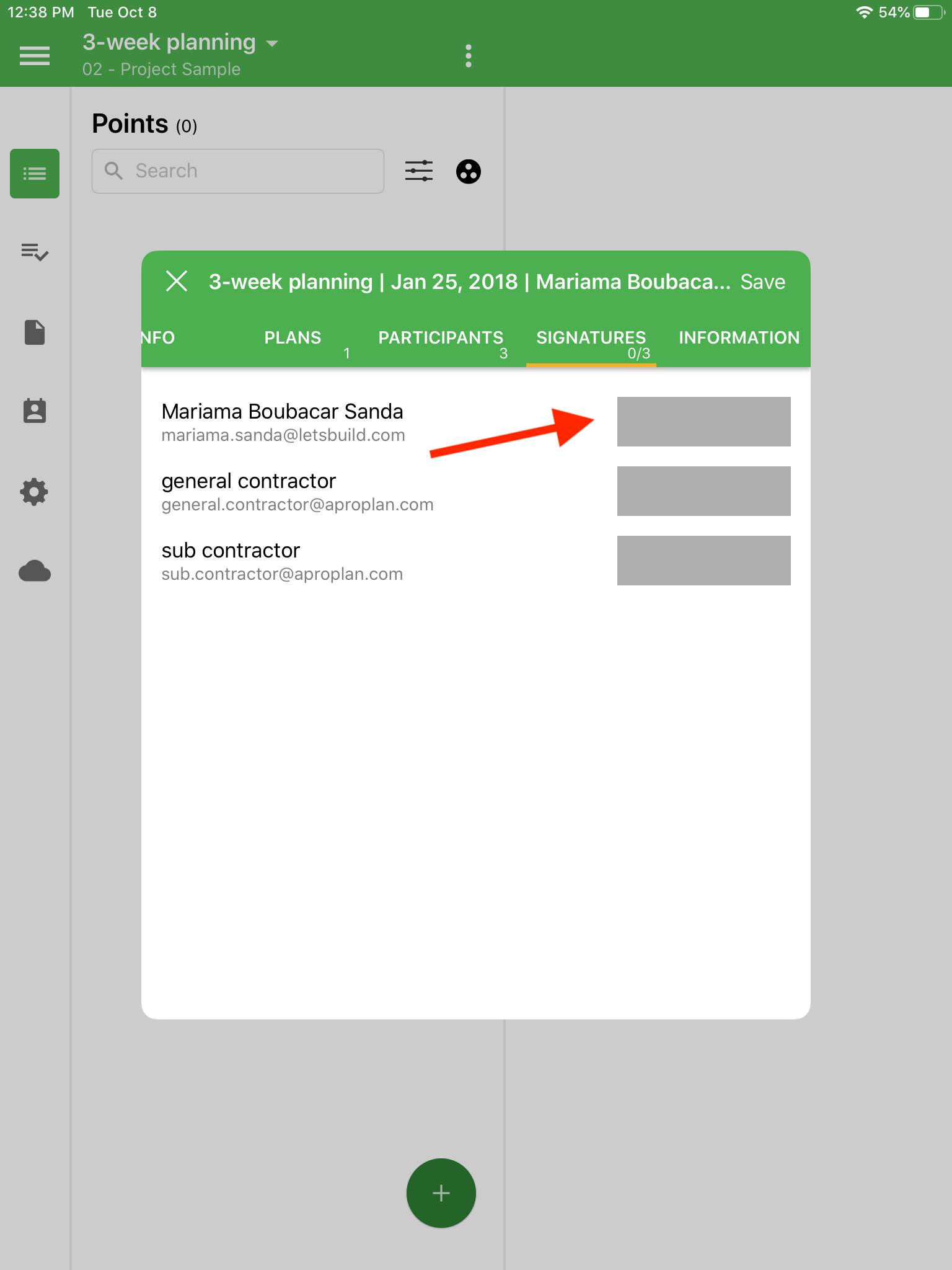 Enter your Signature and click the "Save" button.

If you want to modify a Signature, you can press on the grey area again and re-enter your Signature.
Experiencing any problem while adding your signature? Contact our support here or ask your questions directly on the app.
---
---