How to define the points statuses ? - Web Version
An Enterprise or Enterprise+ license is required

A standard list of 13 statuses can be used to follow-up the points that has been created.
This list can be managed according to your needs. You can add new ones too.
When you want to define the status of a point, you have 2 options:
Edit
Import a structure from another project
The edit function will give you the opportunity to edit the statuses of the points.
To create a new category you have to click the

that will be visible at the right of the line.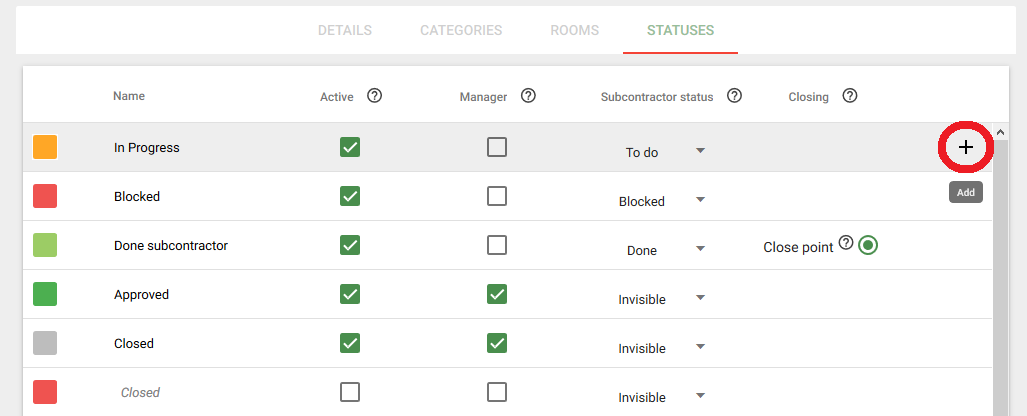 You can also rename, activate and reorganize (drag&drop) the different statuses from the list.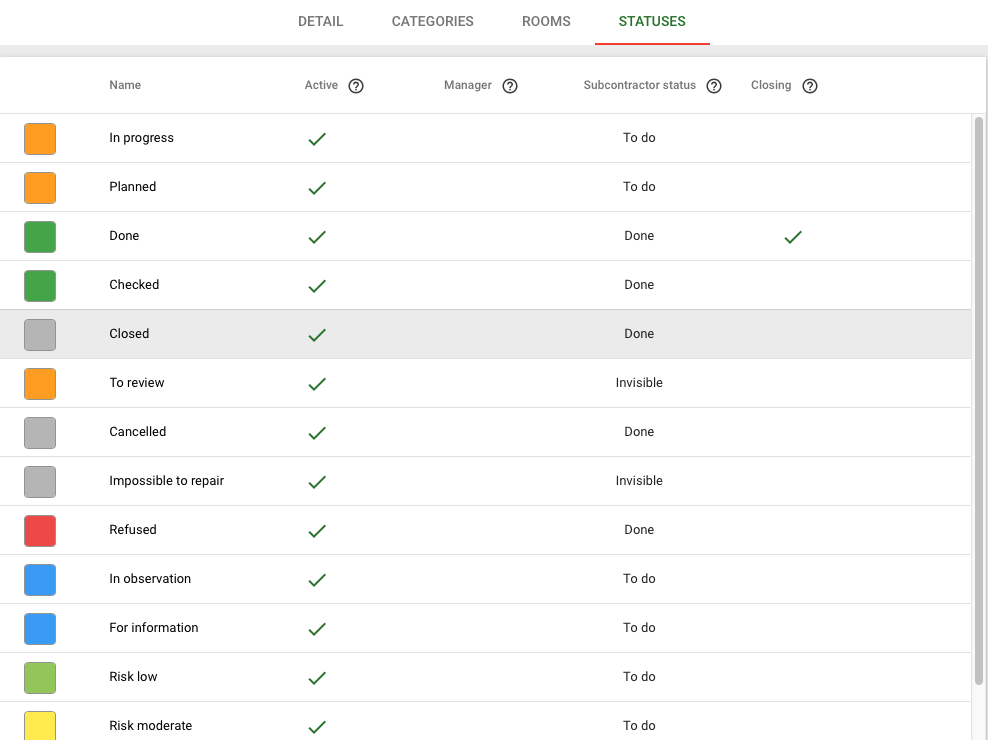 The color of the status can also be modified. The pins of the points will be coloured according to their status.
Orange for In progress and planned.
Green for done and checked.
Light Grey for closed, cancelled and impossible to repair.
Red for refused.
Blue for "In observation" and "For information".
Light green for risk low.
Yellow for risk moderate.
Brown for risk high.
Statuses for managers (or admin) of the meeting only :
When creating a project, the manager of the project can define some statuses of the points as for managers of meetings only.
These statuses are displayed in bold.
The status of points having a manager-only status can only be changed by a manager. A contributor/guest cannot change the status which is only for a manager, even the contributor can't activate another status for a point.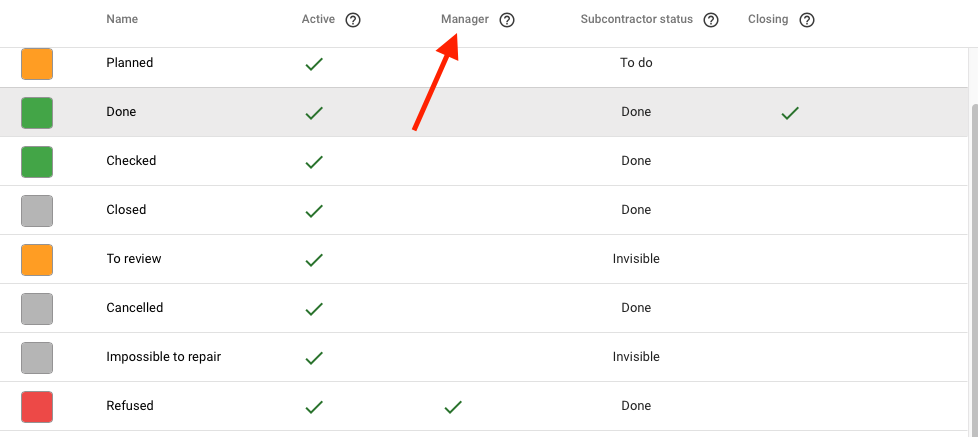 Save the modifications made by clicking on OK.
You can leave the frame with the function cancel but there won't be any modification saved to your structure.
Got a problem? Contact our support here or ask your questions online directly on the app.
---
---